Hev's Happy Hounds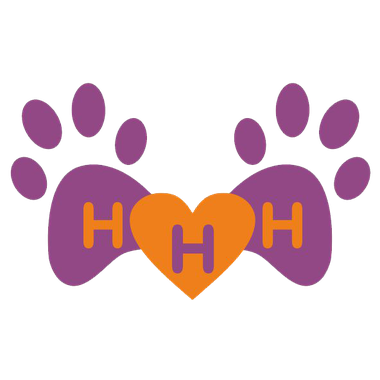 Dog Walking, Dog Sitting, Dog Training, Dog Behaviour Specialists & Dog Play Park in Bromsgrove
At Hev's Happy Hounds, Bromsgrove, we can provide you with the perfect solution for all you and your pet's health and happiness needs! With the supply of Dog Training, Dog Socialisation, Dog Walking & Dog Sitting we are your one stop Hound Centre.
We are experts at dog training & socialisation, we would love to help you take away the stress that can be caused by a naughty dog. We have a 100% success rate when it comes to dog training and most of our dogs are fully trained within 4 sessions!!
Dog training is our big passion, we just love it and our results speak for themselves! Being a mobile dog trainer enables us to work with your dog on its own domain where it feels at home and more comfortable.
As members of the Registration Council for Dog Training and Canine Behaviour we always operate in accordance to the code of practice set out.
Say goodbye to those early morning and late evening dog walking responsibilities! We can provide you with a service to take all that away and for less than you think; whether you have one or five dogs we are sure we will be able to provide you with a walking service you will be happy with, all dogs need exercise, no matter what size, not only to tire them out but exercise can improve bone & joint health and can also help improve heart and lung function, you don't need to take up marathon running, we can take them out and keep them fit and well!
Happy Hev's in Bromsgrove can even take away the additional stresses caused by trying to find someone, or somewhere nice to look after your dog whilst you're on holiday, we can provide you with a dog sitting service which takes place in your own home, this way we ensure your dog is kept in the comfort of its own home with the companionship and love they deserve. We can provide you with daily visits or live in care, the choice is yours!
We now offer 'Working Walks' with Hev (our qualified trainer) where you get an hour's walk AND Hev will do some training work with your dog. Hev will also provide a weighted back-pack for your dog to wear during the Workout to increase the effect of the exercise. These Working Walks are great to really give your dog great exercise while keeping their minds active and also addressing any issues you may have. N.B. Serious behavioural issues should be addressed using proper training sessions with the owner present, but remember – consultations are FREE! "
Our Social Walks are fantastic for you & your dog, whether your pup has issues with other dogs or not. The walks help both you and your dog to socialise and we've had great feedback about how fun, effective, educational and informative our walks are. They cost just £15 per dog (discounts apply for multiple dogs from the same household) and last 1.5 to 2hrs.
Social Walk Referral Scheme
If you recommend the Social Walks to a friend, and bring them and their dog along, you get £5 off the price for you and your dog.
It's just £15 per dog, so if you bring three friends and their dogs along, you pay NOTHING for your dog!!!
Posing Pooches Pet Photography also usually attend and get some group shots and individual ones of you and your dog/s, which can then be purchased if you wish.
2hr Pack Walk £12 – we are currently running pack walks which are usually down the canal towpaths and are great fun for the dogs and fantastic exercise too for 2hrs, and a bargain at £12 per dog.
We are fully insured and always carry a Dog First Aid Kit.
Get In Touch
27 Stockwood Business Centre,
Redditch
Worcestershire
B96 6SX
07984 275010
Visit Our Website
Email Us
Find Us
Reviews
Average Rating: Hev's Happy Hounds - 35 reviews
J Oct 24, 2023
excellent for all things doggy care with a real connection with your pets and a fantastic play field set up locally in Tardebigge, definitely highly recommended
Melanie Oct 28, 2022
Been using this service for over 2 years now. It's a fantastic facility. Safe, secure and clean for your dogs. Easy to book via Facebook link. Use it with your friends for play dates or like me with a reactive dog, gives him the chance to run lead free and saves me a fortune in gym fees.
Lucy M Oct 28, 2022
Hev is amazing! She's been collecting my friend's dog, Ruby, for morning playtime this week - whilst I've been dogsitting for Ruby.

It's clear to see just how much Hev loves animals. Ruby literally can't wait to go with Hev when she arrives, and adores her playtime with other doggos. She returns happy as larry. She wags her tail in her sleep - presumably because she's dreaming of her playtime with Hev!

I can't tell you how lovely it's been to know that Ruby is having the time of her life, is being well cared-for and loved to bits. Thank you so much Hev!
Harriet Boyne Feb 03, 2022
I live miles away from Hev so she kindly helped me via an online chat and gave me lots of tips and strategies to sort my mischievous puppy out who was causing mayhem and making me very stressed out at the time. All the tips worked so well and I have a completely different Dog on my hands. Thank you so much Hev!
Tracy Sutton Dec 23, 2021
We would highly recommend Hev's Happy Hounds😀we have 1 x confident and 1 x nervous young dogs, they have really looked after the nervous one, been patient with her and she really has grown in confidence since they started going to playdates and she is now the first to jump into the van to go and play with her new best mate "Roo"… thanks so much for everything you do 🐶 if anyone is not sure if it is right for their dog … give it a go as i am sure they will love as much as ours do🙂
Cher Brain Dec 22, 2021
Highly Recommended. We used Hev to house sit our bouncy Goldador's so we could attend the wedding. The dogs were absolutely loving their new best friend, we came home to two very (and shattered) pooches. We were kept informed of how they were doing whilst we were away which was lovely as it stops too worrying. Would certainly use again. Thank you!
Michelle L Mar 12, 2021
Luna is loving being back with Hev. She is glad I've got a new job! She's missed all her friends and loves running around the field and getting dirty!!! Would definitely recommend x
Steph J S Dec 07, 2020
Lovely to have a place to exercise escape artists and let them really stretch their legs (especially important if you have a greyhound!)
Hev really seems to understand dogs and what they actually need. She does not discriminate or judge against certain breeds, or against dogs that are less than perfect because of what they've gone through in their past lives.
Mary C Dec 07, 2020
It was our first visit today and I was super impressed with the set up. The small field was perfect for our new dog who hasn't quite grasped the recall yet. It allowed him to be a dog and have a good run around without the worry of him getting lost. It's safe to say we will be regular customers from now on!
KH Oct 29, 2020
Quite simply the best dog walkers in Bromsgrove but they also have a great, secure play park and offer dog sitting services. Highly recommended without a doubt.
Dan T Oct 08, 2020
Hev's playdates have been excellent for our boisterous Husky X, Bella. She often isn't happy on a walk until she has said hello or played with at least one dog. Hev takes the time to get to know each dog, how they play and any needs they have, to find the group they would be best suited to. Bella has made some great dog friends there and her confidence being away from us is growing each week. Bella is wary of travelling in the van but Hev has helped with her confidence there too. If you have a dog who loves other dogs or maybe needs some help socialising with others, I would definitely recommend one of the play dates!
Kelly H Oct 08, 2020
Hev picks up our boy Jax twice a week for a play date, we wanted to get him socialised with other dogs and he always comes back absolutely shattered which shows he loves it! Would highly reccomend as its obvious Hev loves animals and you know they are in safe hands 🥰
Rebecca W Oct 08, 2020
Fantastic field . Have a 5 month Labrador that I'm too nervous to let off the lead in park etc. Was great to let him have fun with friends dogs and to try out recall training. Can't wait to take him back again. He loved finding all the toys in the field too. Brilliant for him and an anxious owner.
Fiona H Sep 15, 2020
Frank has been having the time of his life with Hev and all his new friends. We get lovely photo updates and know he is happy, exercised and enjoying socialising with lots of other dogs. We can get on with work without stressing we are bad doggy parents. What an absolute gem to find Hev. We are grateful everyday for how you care for Frank.
Chloe B Jun 15, 2020
Used the play park several times and will continue to. Giving the dogs freedom to play and runaround is amazing! 🙂
Dawn C Jan 10, 2020
Hevs Happy Hounds have been more than accommodating - picks up my dog, allows him lengthy hours to play, and have a great time. They're thoughtful and genuinely care about the dogs they care for, and are carefully considerate about mixing size and age of dogs making me feel reassured he is cared for 😊 Thankyou!! 🐶
JB Dec 24, 2019
Fantastic service, great value and they have a lovely enclosed play park based in Tardebigge that all the dogs absolutely adore. Highly recommended.
Penny B Nov 12, 2019
The Play Park is an invaluable resource and we are grateful to have the use of it. Thank you for such a brilliant idea. Our dog can play and be trained in a secure and safe space. Brilliant for recall training and for bringing the child to learn how to train her without risk of her running off if she ignores us (the dog, not the child!!) And for reactive dogs I can imagine how amazing it must be for them to play and run without lead or muzzle, risk free. Fantastic for them.
Amy L Nov 12, 2019
Dex loves his Fridays with Hev.Only been going a couple of weeks and he loves it.Hev keeps you posted with pictures and updates and he is always zonked when he gets back.Thank you Hev Xxx
Susan S Nov 12, 2019
Hev and H provide a wonderful service for local dog owners. They quickly bond with each and every dog and always give feedback on how play/walkies has gone. The play park is a vital part of their service . I unreservedly recommend them. Keep up the good work!
Julie Burrell Oct 29, 2019
A treasure, tucked away, providing an invaluable service to the community. Without places like The Play Park where would we take our reactive dogs for exercise? All facilities that are needed are provided. The dogs arrive eager to run, and leave content....til next time. Thank you so much.
Linda R Mar 24, 2019
Play park today. Booking, payment and gate codes are a breeze.
Abi S Feb 27, 2019
An excellent workshop with lots of ideas for enrichment- without costing the earth
Wendy W Feb 27, 2019
This is the second time we have visited the private field and the difference is amazing. We booked the smaller, more secure field and it was brilliant. Still lots of room to run around and mooch about. Both of my dogs loved it. I have already booked to use it again
Helen H Feb 27, 2019
Brilliant and energetic hour in the small field today with our escape artist doggies! They were perfectly safe and despite having a good inspection of the borders, they couldn't find anywhere to escape! Was so good to be able to let them run free and off lead.
Teresa M Feb 27, 2019
Our 3 dogs had a wonderful visit to Hev's Happy Hounds secure field today. Easy to find from the directions given, booking quick and simple, all the facilities you would expect, waste bin, secure locked gates etc and some more besides like paddling pools- rottie heaven for one of my dogs. They enjoyed some of the toys available and nice to have fresh water available. I have one dog that is nervy and he felt very secure here today. Nice facilities- highly recommend .
Jayne R Feb 21, 2019
Simply the best and Hev and her team obviously have a sincere passion for dogs and provide first class service and very good value for money.
Florence B Jan 21, 2019
As a slightly overprotective mom (!), I did worry initially about leaving Roo with someone else but I now have no doubt whatsoever that she is in excellent hands. My dog comes back happy, contented and worn out. Far from feeling bad about leaving her to go to work, I now feel guilty that she doesn't have as much fun on the days when I am at home with her! It's lovely to be able to see photos of her having fun with her friends and to have a mini report of her day each time too.
Not only is Hev very knowledgeable about dogs but she also offers a very flexible service which is super value for money. I can't rate her highly enough and would recommend Hev's Happy Hounds to any dog owner.
Kim T Dec 09, 2018
The name says it all really, contented dogs and contented owners and all at very reasonable rates, highly recommended.
Tanya D Mar 22, 2018
I have recently been on holiday and utilised Hev's Happy Hounds to walk my two dogs whilst I was away. Hev and H came to my address to meet the two pooches and find out about them and then walked them throughout my holiday. My Mum was looking after my house and H informed my Mum on the day before, what time she would pick my dogs up. The dogs had fantastic long walks and H sent me messages and photos whilst I was away which made me feel more relaxed about them and my Mum could not praise H enough. I can not recommend this company highly enough!! Thanks H & Hev
Nicola C Feb 06, 2018
Hev has looked after Bella with dog walking for the last week and has done a fantastic job. Bella's still exhausted when I come home from work. I've found Hev to be very reliable and professional and I'm happy to leave Bella in her care.
Jenna B Jan 10, 2018
We had hev look after our puggle whilst at a family wedding for the weekend in wales. It was the first time we had to leave him with someone who isn't a family member and we didn't think of anyone else but hev, we also take Bailey our puggle to her puppy training classes so we knew we could trust her, she loves dogs more than anyone I know and her knowledge and skills amaze me, Bailey had a brilliant weekend she kept us up to date with pics and let us know how he was getting on, always keeping him active at the playpark etc. We knew he was in good hands. Won't have anyone else look after him, thanks hev
Kelly M Jan 08, 2018
Can not thank Hev enough for looking after our dog. Always the first person we think of to take care of him. He loves going and we always get updates and photos. He's always tired for hours after visiting the play park and gets some socialisation with other dogs. Evidently has a passion for dogs and very helpful and knowledgeable. Would highly reccomend.
Samantha W Dec 01, 2017
We use the pick up and drop off service each week. In really happy with the service provided and happy knowing the dogs are being taken care of while I'm at work. They really enjoy seeing hev and from the notes hev leaves they run round like loonies the whole time
Anna D Nov 28, 2017
Literally can't sing Hev's praises enough - we would be totally lost without her!! Molly, our springer cross, goes to the playpark while we are at work and I know she is in safe hands with someone who truly loves all the dogs she cares for. It is so nice to know that while we are out at work Molly is exercised and having a ball with all her friends! Love the photos and the notes too!