Clent Hills Vets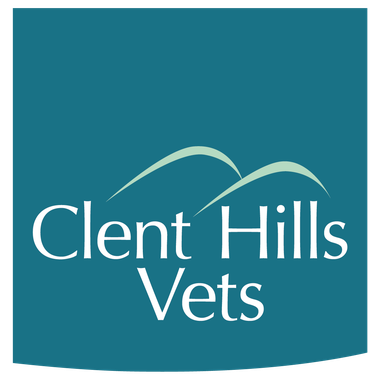 Vets in Bromsgrove
Clent Hills Vets, Bromsgrove: providing excellent quality animal care since 1996.
Clent Hills Vets is a welcoming and compassionate veterinary practice with locations in Bromsgrove, Hagley and Rubery.
You will find the team at Clent Hills Vets to be professional, friendly and approachable, and they will care for your pets as if they were their own.
Clent Hills Vets offer a full veterinary service for your family pets including:
Health Checkups
TLC Pet Club
Microchipping
Neutering & Keyhole Spays
Vaccinations
Flea & Worm Protection
Dental Treatments
Nail Clipping
Pet Passports & Exports
Specialist Weight & Arthritic Clinics
Pet Fitness & Rehabilitation Centre
Laser Therapy
Cat Friendly Practice with Cat Only Clinics
Weekend Appointments
24/7 out of hours emergency care
Clent Hills Vets offer a pet health plan to help you protect your cats and dogs all year round from diseases and parasites. Join their TLC Pet Club and your pet will benefit from a gold standard level of healthcare, whilst you save money on routine pet health bills. You will also receive reminders about treatments and checkups, and discounts on neutering, nail clipping, dental's, food and fitness & rehab single sessions.
Click Here – To find out more about the TLC Club – https://www.clenthillsvets.co.uk/affordable-pet-care/tlc-pet-health-club/
Clent Hills Vets have been recognised as a Cat Friendly Clinic by the ISFM (International Society of Feline Medicine), receiving Gold Status at their Bromsgrove branch and silver status at Hagley for their specialist cat care. Whilst a patient there, your cat will benefit from a specially designed cat ward with pheromones and relaxing music to keep them comfortable and the option to be seen in a Cat Only consulting room.
Their clinics are fully equipped with all of the modern facilities needed for comprehensive diagnosis and treatment, including operating theatres, a laboratory, and x-ray and ultrasound machines. They also have separate dog and cat patient wards at Bromsgrove & Hagley.
Opened in June 2018, Clent Hills Pet Fitness & Rehab Centre, also in Bromsgrove, supports pets recovering from injury and illness, and helps manage long-term conditions such as arthritis. The Centre offers hydrotherapy, physiotherapy, laser therapy and acupuncture, with fully trained physio and hydrotherapists. Pets can also enjoy swimming for fitness, fun, water confidence, weight loss and puppy experiences.
Try Clent Hills Vets for all your family pet health needs.
Get In Touch
5 Kidderminster Road
Bromsgrove
Worcestershire
B60 7JJ
01527 889810
Visit Our Website
Email Us
Find Us
Reviews
Average Rating: Clent Hills Vets - 39 reviews
Paul Oct 30, 2023
I know vets are considered expensive but you get what you pay for, professional and friendly staff looking after your pets with absolute care and attention to every detail. I would go anywhere else and always recommend them.
Karen Mar 28, 2023
Fantastic vets I would always recommend.
PD Dec 22, 2022
Taking a poorly pet to the vets is never something anyone looks forward to but Clent Hills staff and all the team are so good, so friendly and most importantly so professional, that it is always a pleasure and the dog seem to enjoy it too.
JS Nov 19, 2022
Recently moved to the area and needed a new vets so tried Clent Hills after seeing the reviews here and very glad I did. I have been impressed with the professionalism of the vets but also the friendliness of all the staff and I could certainly recommend them to anyone. Thank you to everyone at CHV.
Rachel Apr 04, 2022
Great vets and I would highly recommend
Suzanne Mar 08, 2022
Professional, highly attentive to your and your pets needs and without doubt the best vets in Bromsgrove.
Hannah S Feb 12, 2022
I can not praise Clent Hills Vets Bromsgrove enough. The staff have been kind, compassionate and incredibly sympathetic to our situation.
It's clear that we were more than just clients, and Red was much more than just another animal to treat.
Every single person we have spoken to this week at CHV has been so supportive.
Andre our vet has been incredible throughout the last two years, seeing Red regularly, and giving him massive amounts of patience, respect and care.
Liz, the nurse at Hagley, let us hold Red and during his initial sedation prior to surgery, precious moments that turned out to be our last with him. He fell asleep in Owen's arms, with me kissing and cuddling his head - and after an intensive operation he just couldn't find the fight to wake back up. His last memories will be of us being there, comforting him.
Joao, the surgeon operating, was clearly devastated at Red's loss, and was fighting back tears as he consoled us.
Mel and Jane, the reception staff at Bromsgrove, took time with us today during a quiet period to make Red's final arrangements.
Everyone we have spoken to has reassured us, and told us what a great job we did with Red. It has left us with no doubt, that in due course, we will open our hearts to another.
Jo Nov 22, 2021
All vets are expensive but its what you get for your money thats important!.We get excellent service from the staff at Clent Hills and wouldn't go anywhere else.
Sue M Jul 20, 2021
Caring and compassionate practice and they provide a first class service, I always recommend them.
MMP May 18, 2021
Just visited Clent Hills Vets in Rubery after being let down by another local vets. (thanks for recommendations in the previous thread.) Outstanding service! So lucky to have seen Mr. Rod Stroud who gave us the most comprehensive expertise, explaining everything in detail, providing several options and his recommendations. Glad to have returned to this very safe pair of hands and confident that we are getting the very best advice for our beloved pets now. Highly recommended. Clent Hills Vets Bromsgrove Clent Hills Vets Rubery Clent Hills Vets Hagley
Sue Oct 23, 2020
You will not find a more supportive and professional vets in Bromsgrove.
Hannah S May 14, 2020
Can't praise Clent Hills Vets Bromsgrove enough. Andre and Dom have been amazing and are as keen as we are to get to the bottom of Red's illness. Red liver enzyme ALP test was in its 1000 range where it should be around 200. This test measures the steroid produced in his liver and if this is high it can often be down to Cushings. They are doing an electrolyte test today to also test for Addisons.

We're also looking at an abdominal scan tomorrow so as not to mess up today's results and an ACHT test may also be on the cards.

I always feel like our concerns are taken seriously and they always put Reds needs first.
Jo P May 09, 2020
Absolutely first class for service and professionalism, highly recommended and I wouldn't go anywhere else.
Jayne L Apr 25, 2020
You only have to look at their communication and interaction with customers and the public during this crisis to realise that they are the best best vets in Bromsgrove. Thank you for the regular posts and updates on how to keep your pets healthy and well, great work from the staff and team. Thank you again.
Val H Mar 10, 2020
Recently helped us with our pride and joy, thank you for being so supportive and understanding and I wouldn't hesitate to recommend you to others.
Don J Jan 10, 2020
Friendly, professional and always ready to listen and provide a a sympathetic solution to your pets problem. Thank you.
Liz H Dec 23, 2019
Friendly and professional at all times and nothing is too much trouble, definitely the best vets in Bromsgrove and I always recommend them.
Helen freeman Dec 03, 2019
My new fur baby poodle had his first visit at client hills vets last week , honestly say how brilliant they was with him , he was given treats all all he wants to do was get round to the receptionist for fuss , think he thought it was his birthday . They are all so kind and friendly .
Sarah A Nov 12, 2019
I cannot recommend this practice and Hagley practice highly enough. The staff are wonderful. Kind, caring, compassionate and honest.
Julie L Nov 12, 2019
I rang Clients Hills in a bit of a state as a neighbours dog had jumped into our garden and attacked my Shitzu. they were fantastic calming me down on the phone and telling me to bring Tilly straight down. On arriving I was seen by Dominic and he was great explained everything took Tilly away to be sedated and then brought her back to me in the waiting room after she had had her stitches. I just wouldn't go anywhere else, all staff are fantastic.
Ron M Sep 17, 2019
Absolutely fantastic vets, so focussed on care for your pets and animals and everyone obviously loves being a part of such a wonderful team, definitely recommended.
Amy B Aug 15, 2019
My Staffordshire bull terrier Lola has recently been operated on at Clent hills vets by Dominic. I cannot praise him enough, the operation was successful which of course was brilliant. He explained everything in a way that was easily understood and he actually cares which is a fantastic bonus, wouldn't take my fur baby anywhere else. also the receptionists are all lovely especially kim kept me calm at a very upsetting time. Thank you to everyone xxxxxxxxx
Sue R Jun 24, 2019
Best vets in Bromsgrove, friendly, helpful, caring and professional and the new waiting room is lovely.
Gill K Jun 10, 2019
Caring, compassionate and professional service from the best vets in Bromsgrove and you know how much they care for you and your pet.
Kay P May 24, 2019
Love the new extension and waiting room, shows how much thought goes into what they do and the service they provide. Well done to all the team at Clent Hills.
Steph M May 16, 2019
Just wanted to say that I agree with the last review for Clent Hills, they are the best vets in Bromsgrove without a doubt.
Paula D May 08, 2019
The best vets in Bromsgrove, lovely people and so in touch with you and your pet.
Sarah S Mar 18, 2019
Genuine and caring staff, very professional and nothing is too much trouble. I always recommend them to friends and family as they are so good.
Pat T Jan 09, 2019
Lovely vets practice, caring and professional staff all through the business and they seem to have a genuine affinity with your pets. I would always recommend them to friends, family and others.
Tony S Jul 20, 2018
Always kind, caring and sensitive to your pets issues and personality, great vets and always seem to get it right. Thank you.
Karen T Jul 02, 2018
Love the new rehabilitation centre, what a marvellous idea and it is beautiful.
Vanessa C Mar 12, 2018
The caring nature of all of the team is outstanding. We have been very impressed at the compassion and affection they show to our pets and also to the time and support given to us, JT is an exceptional vet and we would recommend him unreservedly. The waiting room allows for cats and dogs to be separated which is very helpful. The area where pets are kept overnight is immaculate and you get sent texts from the night nurse updating you on your pet. You are allowed to visit your pet and give them cuddles. We cannot recommend them enough.
Chris H Mar 02, 2018
Fantastic people,very knowledgeable about how you can help your pet and go the extra mile to help you as an owner out.couldn't recommend them highly enough
Katie G Feb 15, 2018
Clent hills vets saw my cats within an hour of me calling for an appointment . Very friendly and helpful receptionist . And the lady vet we saw was really great, very caring . For my very anxious and worried cats I think the experience was actually more of an adventure than the hell they were expecting !
Nathan S Jan 15, 2018
Always a worrying time for pet and owner but made easier by the staff and surroundings. Thank you.
Sarah C Jan 11, 2018
Fantastic vets and lovely staff and I love all the initiatives they provide to support your pets
Chloe H Dec 06, 2017
Always easy and stress free, the waiting room is big enough to segregate dogs and cats and makes you feel at ease.
L Underwood Nov 13, 2017
Must mention the text messages I get monthly from Clent Hills. They remind me that medication is due for my dog which is really helpful when life is very busy already!
Laura R Nov 07, 2017
I have always found Clent Hills Vets to be excellent with very professional and friendly staff.