Clent Hills Pet Fitness & Rehab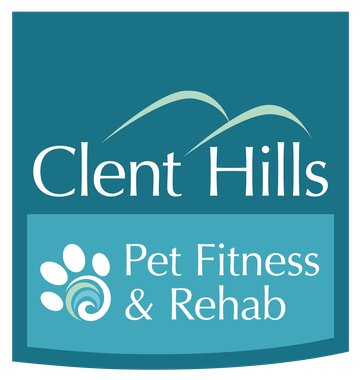 Open since June 2018, Clent Hills Pet Fitness & Rehabilitation Centre provides a safe environment for dogs, cats, and other small pets to improve their mobility, fitness, physique, and wellbeing.
This state-of-the-art Fitness & Rehab Centre houses a large heated hydrotherapy pool and an underwater treadmill.
Services include:
Hydrotherapy
Physiotherapy
Laser therapy
Acupuncture
Fitness & Conditioning
Weight Loss Programmes
Water Confidence Building
Water Baby (Large/Giant Breed Puppies) Swims
Fun Swims
Puppy Swims
A team of fully qualified veterinary physiotherapists, hydrotherapists, and a Vet who performs acupuncture, can help your pet recover from and manage a variety of health issues including arthritis and hip dysplasia, weight loss, post-op wound healing, fractures and much more. They can also help your pet achieve peak physical fitness, relax, gain confidence, and have fun.
The Centre offers puppy swims (from vaccinated & toilet trained up to 9 months), which are ideal for introducing your puppy to water in a safe environment that supports their growing joints. Swimming can also help with puppy socialisation.
Part of Clent Hills Vets, the Fitness & Rehab Centre is open to all, not just their veterinary clients. A vet referral form or a vet-signed fit to swim form are required to use the Centre, you can download these and find out more at https://www.clenthillsvets.co.uk/pet-fitness-rehab/
Clent Hills' Fitness & Rehab team will work closely with your vet to ensure your pet is firstly suitable for these types of complementary therapies, and if they require rehab treatment, will make sure your pet is getting the right care for their ongoing needs.
Early referral can be key when treating many health conditions, so talk to your vet about referring your pet soon.
Visits are by appointment only
Get In Touch
Clent Hills Pet Fitness & Rehab Centre
Unit 2, Rear of 24-26 Worcester Road
Bromsgrove
B61 7AE
01527 910516
Visit Our Website
Email Us
Find Us
Reviews
Average Rating: Clent Hills Pet Fitness & Rehab - 1 reviews
LS Jul 09, 2020
An exceptional rehabilitation facility providing first class support for animals needing help in attaining better fitness levels or support in recovery from illness or treatment.