Charles Kenward Motors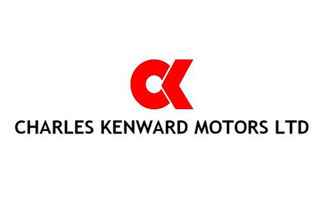 Car Servicing, Repairs and MOT's in Bromsgrove
Charles Kenward Motors is a thriving and respected automotive workshop in Aston Fields, Bromsgrove. We pride ourselves in providing a trustworthy and reliable service to our customers, and because of this we have maintained a loyal customer base over the years.
Now in our 25th year of business, the company has been run since its inception in 1984 by husband and wife Charles and Annette, and has steadily grown from the original tiny unit in Sugarbrook Road to the 15+ staff of the present day.
We are pleased to undertake servicing and mechanical repairs to all makes and models of vehicle, as well as offering recovery services and class 4,5 and 7 MOT testing.
We are open for business on weekdays from 8.15am until 5.30pm and Saturdays until 12.00pm.
Situated on the Aston Fields Industrial Estate, Bromsgrove, we provide a wide range of services, including:
MOTs
Car servicing
Car repairs
Recovery and Transportation
Our mechanics are fully skilled with many years experience, and use the latest diagnostic equipment. This means that we can deal with car repairs in Bromsgrove and car servicing for vehicles of any age.
Please call us on 01527 875432 for more information or to make a booking for MOT, Servicing or Car Repairs in Bromsgrove.
Get In Touch
14 Sherwood Road
Aston Fields Ind Est
Bromsgrove
Worcestershire
B60 3DR
01527 875432
01527 837070
Visit Our Website
Email Us
Find Us
Reviews
Average Rating: Charles Kenward Motors - 16 reviews
Martin Jan 11, 2021
First class service and always keen on pricing. Highly recommended from me.
Lisa T Mar 30, 2020
These guys are amazing. I booked my MOT in during the Coronavirus outbreak. My son and I waited outside whilst they did it when it failed they managed to get the part delivered and fitted within 30 mins. Amazing service especially in the current situation. Very professional non contact service. Will definitely be using them again. Thank you and take care
Dan H Jan 27, 2020
First class service and value for money, I wouldn't go anywhere else.
George H Dec 18, 2019
Fantastic service and always reasonably priced.I would strongly recommend Charlie and his team for car repairs in Bromsgrove.
Graham J Jun 26, 2019
First class service for car repairs in Bromsgrove and always a pleasure to deal with.
Paul May 22, 2019
Excellent local garage, friendly staff, good service and competitively priced, no problem in recommending them to others.
Sean C Apr 26, 2019
Good service, value for money pricing and never any surprises. Recommended.
Carl S Dec 20, 2018
I rang on Monday to arrange an MOT on a car in readiness for my parents arrival at Xmas. Annette booked it in for Monday afternoon and it was done with no dramas what so ever, Passed and back ready for them to use.
I've used Charlie and the team for around 20 years now and they are a pleasure to deal with.
KEEP UP THE GOOD WORK AND HAVE A GREAT CHRISTMAS EVERYONE
Pamela W Nov 12, 2018
Friendly, reasonably priced and very efficient. I would recommend.
Dave B Nov 02, 2018
Always on hand to provide quality service at a fair price, used them regularly and will again.
Bob C Oct 04, 2018
Top class service, reasonable prices and always explain what has been done. I would certainly recommend.
Mr H Aug 28, 2018
Excellent service and looked after very well, thank you all at Kenwards.
Ray H Aug 17, 2018
Professional and reliable service from start to finish, good communication and reasonable prices and everything adequately explained. Thank you and I would recommend your services to others.
Max S Mar 03, 2018
Incredibly helpful staff who are knowledgeable and friendly, would recommend.
Sarah C Jan 19, 2018
Lovely staff and always happy to explain what work is required, good value for money too.
Larry P Nov 18, 2017
No job too big or too small for Kenwards, good workmanship and good value for money.