Wood and Haynes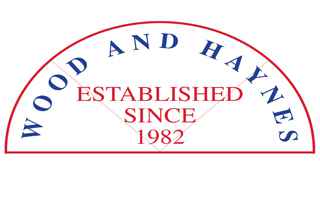 Windows, Doors & Conservatories in Bromsgrove
Choosing high quality windows for your home from Wood and Haynes will not only improve the aesthetics of your home – it could also give you considerable savings on your energy bill! Our windows are rated 'A' by CERTASS, meaning they score top marks for energy efficiency.
Established since 1982, Mick and Nigel at Wood & Haynes glass and glazing near Bromsgrove continue to offer a professional yet personal service.
Wood and Haynes glass and glazing quotations are free of charge and the price guaranteed to Bromsgrove residents if ordered and fitted within 6 months from the date of the quote. No deposits are taken by Wood and Haynes conservatories and no sub contractors used.
Wood & Haynes glass and glazing are just 10 minutes drive from Bromsgrove. Wood and Haynes are registered with FENSA. On completion of the installation the details will be recorded with FENSA, whereupon a certificate will be issued and sent direct to your Bromsgrove address, together with an Insurance Back Guarantee Certificate from IPWFI.
Wood & Haynes near Bromsgrove:
FREE quotations for customers in and around Bromsgrove.
Doors, Windows and Conservatories direct from our factory, made with 70mm profile.
Pilkington K Glass standard.
Shoot bolt locking and window vents including night vent facilities.
Hook locks on doors offering multi point protection.
Georgian & Leading Lights
Fire escape hinges.
Facias & Guttering.
Supply Only.
Canal Boat Doors a speciality.
Tempted to get a quote from Wood and Haynes glass and glazing near Bromsgrove?… Phone 01527 66489 or better still come and visit our showroom in Redditch, 10 minutes drive from Bromsgrove. We are open 9am – 5pm weekdays and 9am – 1pm Saturdays (entrance in Britten Street).
Get In Touch
Ashleigh Works
Bromsgrove Road
Redditch
Worcestershire
B97 4QY
01527 66489
07970 678416
Visit Our Website
Email Us
Find Us
Reviews
Average Rating: Wood and Haynes - 18 reviews
Paul Sep 11, 2020
High quality windows, excellent fitting and I would definitely recommend to anyone looking for new or replacement windows.
BH Feb 10, 2020
First class, excellent quality and fantastic service
PS Jan 21, 2020
Excellent service and top quality products, highly recommended
TH Oct 02, 2019
Top quality windows, made locally and nothing is too much trouble for Mick and his team. Highly recommended.
Mr G Sep 20, 2019
Very well made windows, excellent quality and good workmanship from the installers. I would highly recommend Mick, Linda and the team at Wood & Haynes if you are looking for double glazing, windows or doors in Bromsgrove.
Dave J Sep 11, 2019
First class and always good to know that your products are manufactured locally, I couldn't recommend highly enough.
James S Jul 29, 2019
Quality from start to finish and have to be one of the best if you need windows and doors in Bromsgrove. Highly recommended and all windows made on site.
Sarah K Apr 16, 2019
Excellent customer service and updates, quality windows and very reasonably priced in comparison to other local window companies. Recommended.
John M Apr 02, 2019
Out of all the many window companies out there Wood & Haynes are the best for quality, service and price. They also manufacture there own products so can genuinely build anything you need bespoke to your own design.
Pete S Mar 28, 2019
Quality windows, locally manufactured, great customers service and very competitively priced. Thank you.
David F Jan 11, 2019
Fantastic service, quality product and very competitive prices compared to others locally. Highly recommended.
Mark P Aug 23, 2018
Great local company, very professional approach and well priced products all made to order on site. Highly recommended with great advice from Mick.
Grant Moss Mar 30, 2018
Wood and Haynes are the go to company for doors and windows, they have fitted bi fold doors and another window to our house, we are so pleased with the result, dealing with Mick the owner has been a pleasure, when we replace the other older windows we will have no hesitation in using Wood and Haynes
Nicholas F Mar 12, 2018
Excellent from start to finish, good communications and excellent workmanship.
Carol S Feb 08, 2018
I was recommended to use Wood and Haynes and I'm glad I did. Fantastic job, thank you.
Claire M Jan 11, 2018
Windows manufactured on site at the factory in Redditch, good quality and sensibly priced.
Jenny B Dec 16, 2017
Tried several local companies and Wood and Haynes were the best by a mile, great service and very competitively priced.
Colin W Nov 17, 2017
Thank you for fitting my windows and door last week, your fitters were most courteous and hard working and left the premises very clean and tidy. I will have no problem recommending you to my large circle of contacts.