Chadwick Forrester Building Services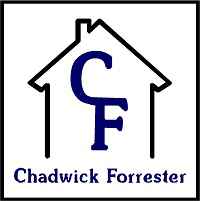 Builders in Bromsgrove
Chadwick Forrester Building Services Ltd give any building project a level of attention and construction professionalism that can only be gained from years of experience and many satisfied customers.
We at Chadwick Forrester Building Services Ltd work in Bromsgrove and surrounding areas and guarantee to give you a reliable, efficient and quality building service. When you use us, you can be confident that you have chosen a building firm that brings integrity to every job.
From the moment we start your project, to the moment we leave, you can rest assured that our work will be carried out quickly and with minimum disruption to your normal home life.
Some of the services we offer are:
Extensions
Garage Conversions
Alterations
Porches
Roofing
Guttering/Fascias
Drainage
Drives/Patios
Fencing
Plastering
If you are looking for builders in Bromsgrove with complete professionalism and quality construction service, then Chadwick Forrester Building Services Ltd must be the construction firm for you.
For free advice or a quotation call Phil at Chadwick Forrester Building Services Ltd on 01527 539775 / 07801 258225
We also provide a Kitchen Installation Service –
Chadwick Forrester Building Services Kitchen Installation Service
We offer a complete kitchen design and installation service throughout Worcestershire for the domestic marketplace. We have a longstanding relationship with Howdens Joinery and Benchmarx joinery. For a full range of kitchen designs and products please visit their website:- https://www.howdens.com/kitchen-collection/kitchen-range-summary/ or
http://www.benchmarxkitchens.co.uk/Kitchens/Kitchen-Ranges
Working with these kitchen manufacturers we can offer a one stop shop from initial consultation through to finished installation. With our building services division of the company we can also do any other related building works including all the electrical and plumbing requirements. We can also design and construct complete extensions to accommodate a new kitchen should that be your requirement.
For builders in Bromsgrove, please contact Tom on 01905 923162/ 07789 950684 or philandtom@chadwickforrester.co.uk to arrange an initial survey.
Get In Touch
Unit 1A, Breach Farm
Egdon Lane
Stoulton
Worcestershire
WR7 4QW
01527 539775
Visit Our Website
Email Us
Find Us
Reviews
Average Rating: Chadwick Forrester Building Services - 13 reviews
PT Jun 04, 2020
First class and highly experienced builders and developers with a helpful and open minded approach to helping you achieve your dream outcome, I would highly recommend them to anyone needing a professional and trusted building company locally.
Jo K Feb 25, 2020
A first-class company doing a first class job. I found Chadwick Forrester through 'The Bromsgrove Oracle' and used the other reviews to help make my decision in asking them to do the work on my house. From the initial consultation right through to the end, Tom and Phil were a pleasure to have around. The job involved knocking through a supporting internal kitchen/dining room wall, blocking up an external door and fitting a completely new kitchen and utility room. The whole job ran like clockwork, they arrived promptly and worked efficiently leaving the site clean and tidy at the end of each day. Any unexpected issues, changes of mind or adjustments to the job were no problem. I cannot recommend them highly enough and if I need any building work again in the future they will be the first people I call.
Amanda C Feb 25, 2020
Chadwick Forrester are both professional and friendly. The building work they did for us was of a consistently high standard. They were always punctual and delivered on every promise they made. We would recommend them without hesitation. They are simply the best
Sam & James Feb 25, 2020
Phil, Tom and Steve finished our job yesterday, which involved knocking through walls, and fitting a new window (amongst other things) to give us a large kitchen diner. From the start, we were really impressed with their professionalism, attention to detail and humour! I'm sure having any work done on your property can be a stressful and disruptive time, but they ensured that things ran smoothly with minimum disruption and nothing was too much trouble (they even walked our dog for us at lunchtime, as we were at work!). They had been initially recommended to us, and it was obvious why and we wouldn't hesitate to use them again. They were truly a pleasure to work with and we are both impressed and delighted with the quality of their work.
Jayne & Neil Feb 25, 2020
Phil and Tom have just completed work on our property – a garage conversion. What lovely people; professional, trustworthy, knowledgeable and funny! Nothing was too much trouble and the results are fantastic. Will definitely use them again – we miss you guys!
Mr G Jan 22, 2019
Helpful and approachable when needing advice on a new project. Recommended.
Jim L Dec 06, 2018
Very professional and knowledgeable and offer useful alternative tips that can provide huge savings when your project starts. Recommended.
Dave P Aug 10, 2018
Need to book in advance but only shows what a good company they are and what a good job they do as they are always very busy with a good lead time but are well worth waiting for.
Jim H Jul 09, 2018
Professional and detailed in what they offer, no problem in recommending them.
Michael A Feb 19, 2018
'We are so pleased we chose Chadwick Forrester to build our extension, install a new kitchen and bathroom, and fit out the utility room and downstairs toilet. The work completed was of a very high standard. Tom and Phil were excellent at keeping us informed about the schedule of works. Any changes [and there were quite a few!]were discussed and agreed with quotes so we always felt involved and informed. The advice given was always very helpful and we did not feel pressured into making quick decisions. If you are looking for a high quality, honest and reliable building firm then I would recommend Chadwick Forrester to you.
Beverley M Jan 13, 2018
They did a great job - they are very busy and we needed to book a while in advance but it was worth the wait. Great personal service from Tom. Fully recommended.
Marie K Nov 09, 2017
Really pleased with the works undertaken. It was quite a complex project creating a bathroom space upstairs taking space from a cupboard and over the stairs, then installing a velux and some first fix plumbing. From the start Chadwick Forrester were always on hand and the builders standard of work was extremely good. Always on time and kept everything tidy during the works and at the end of each day. I would definitely recommend Chadwick Forrester and will be using them for my next building project.
Tom S Oct 15, 2017
We were told about Chadwick Forrester by some friends and they proved a fantastic recommendation. They were prompt & professional in all their dealings with us, and have created a kitchen / dining area that we are really happy with. We were also really grateful for their flexibility in completing the work after our baby arrived a few weeks early! We would be happy to recommend Phil, Tom and their team - they've done a fantastic job.