Acertrees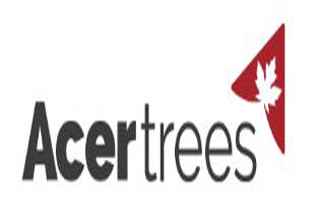 Tree Surgeons in Bromsgrove
Acertrees, your fully qualified, friendly and professional Bromsgrove Tree Surgeon.
Hello my name is Craig Mosley and I am the proprietor of Acertrees. Acertrees are locally based in Fairfield, Bromsgrove and offer you a friendly, professional service. We specialise in all aspects of tree surgery, ranging from maintaining hedges to re-shaping the largest tree.
Acertrees offer the following:-
A great deal of experience in domestic, commercial and local authority tree work.
NPTC qualified and fully insured.
Free advice and free estimates under no obligation.
A competitive price for professional tree work.
Carrying out enquiries for tree preservation orders (TPO) and dealing with follow ups with the local authority, free of charge.
Reliability, honesty and efficiency in caring for our customers' trees.
Acertrees are your Bromsgrove tree surgeons, our full range of services include:-
Tree Felling
Pruning
Reducing and Re-shaping
Hedge Cutting
Tree Reports and Surveys
Deal with TPO's
Remove and dispose of all debris
24-hour Emergency call out.
If you need advice, or a free estimate contact Acertrees – your local Tree Surgeons in Bromsgrove
Get In Touch
1 Orchard Villas
Bournheath Road
Fairfield
Bromsgrove
Worcestershire
B61 9HN
01527 882505
07810 618042
Visit Our Website
Email Us
Find Us
Reviews
Average Rating: Acertrees - 24 reviews
RS Jul 16, 2021
Ultra professional, very knowledgeable and good value for money.
SL May 06, 2021
We recently used Craig and his team to remove an old and dead looking tree, excellent job, very fast and cleaned up afterwards so you wouldn't know there had been a tree there, we would definitely recommend them.
Norman Robertson Feb 20, 2021
I have used Craig and his friendly team for many years on a number of our properties, They are a great company to deal with with who are good value for money, look no further just get them booked.
Nick Nov 21, 2020
Have used Craig and his team for a number of years. Came last week for the annual trim - another professional job by the team who listen to what is required and then deliver. Very pleased once again and would always recommend them.
John Feb 25, 2020
Looking for the best local tree surgeon in Bromsgrove then call Craig and the team at Acertrees, professional, knowledgeable and great value for money.
Diane Cox Jan 29, 2020
We have used Craig and team several times over the years. They have always given a very professional service. Couple of days ago they pruned a very large Blue Fir Tree at the top of our drive. Great job as always and very tidy. Will definitely be using them again in the future.

Thank you guys.
Liz Doggart Nov 20, 2019
Acer trees Brilliant. I have used them before. I had an old apple tree that had come down in the wet weather. Craigs team managed to save the tree being lost completely. They worked in the pouring rain. They did a great job and cleared up afterwards. A fully deserved five stars ⭐️
PL Oct 22, 2019
Top class tree surgeons in Bromsgrove and definitely worth a call if you want a good job at very reasonable rates.
DH Jul 22, 2019
Looking for the best tree surgeons in Bromsgrove then look no further, excellent work and very professional.
SN Mar 15, 2019
Very professional and reasonably priced too, easy recommendation to make.
Paul P Dec 06, 2018
Great local tree surgeons, reliable, very tidy and reasonable rates.
Dave E Jul 06, 2018
Craig and the team are super professional, very knowledgeable and very tidy. Recommended.
SL Jul 06, 2018
Very professional, expert advice and a very reasonable price too.
Barry H May 02, 2018
I would like to thank you for the work you have done for us. I have been most impressed with your professional approach and working methods which result in a neat and tidy finish to all the work I have seen you complete.
Adams & Creed May 01, 2018
We have known Craig and his team for years and always found Acertrees reliable and well priced. From small jobs to removal of numerous trees, we know that Acertrees will get it done.
Helen W Apr 09, 2018
Really friendly, took down three trees at the property on two occasions. Very professional and the work was carried out very quickly and everywhere was left tidy. Have recommended to friends and family.
Dawn M Mar 30, 2018
We have used Acertrees on several occasions. We have received 5 star service - Craig and the team are very friendly and reliable, punctual and extremely efficient. Highly recommended. Well done guys - keep up the good work.
Mr S Mar 06, 2018
We had two trees removed and one re-shaped today and the difference it has made is amazing, great job by Craig and his team, very quick, neat and tidied up afterwards too. Thank you.
Lou C Feb 17, 2018
After a very fair quote , Craig and his team came to reshape three very large trees in our garden. They did a great job even in awful weather conditions, really pleased with the final results, would highly recommend.
Amy T Feb 12, 2018
Friendly and professional company, good work at competitive prices.
Nick G Jan 11, 2018
Very professional, clean and tidy and reasonably priced.
Roger H Jan 09, 2018
Asked to provide a review and happy to do so, first class job and very neat and tidy. Recommended.
James P Dec 07, 2017
Excellent service, neat and tidily executed and care taken not to damage plants and shrubs. Great job and highly recommended.
Sylvia Y Nov 16, 2017
Excellent service. A good price, sympathetic pruning, friendly, efficient and good clearing up. I am a very happy customer!