Create Well Lives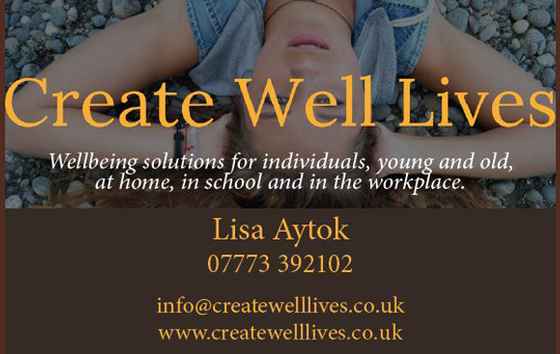 Coaching & Mentoring in Bromsgrove
Create Well Lives to offer straight forward advice, support and guidance to help create emotional balance in the lives of individuals, young and old, to empower and enjoy a better life balance.
As an active young people practitioner, I have over ten year's experience of working within National charities supporting young people's emotional well-being, offering 121 support, facilitating groups and delivering high quality training.
I would encourage you to contact me for a no obligation chat to see if I can impart my knowledge, skills and enthusiasm to help you better support yourself and those around you and in so doing create a more fulfilling life.
Get In Touch
Based Nr Bromsgrove
Contact Details Here
www.createwelllives.co.uk
07773 392102
Visit Our Website
Email Us