Chapters Hair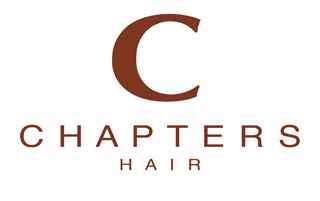 Hairdressers in Bromsgrove
Celebrating over 25 years in business, Chapters Hair are hairdressers in Bromsgrove dedicated to training all team members to the highest standards in all aspects of hairdressing and customer service to ensure an exceptional experience for everyone.
Maintain that salon look at home with our superb range of hair products.
Take a look at just some of our favourites online or linger in our retail shop next time you visit the salon. From fabulous ghd stylers and luxurious treatments from Kérastase to expert treatment for your hair and scalp from Philip Kingsley and specialist thinning and hair loss products from Nioxin. Your stylist will be able to recommend the very best products for your hair.
Education is the foundation of Chapters Hair
Hair Academy Our comprehensive training programme is delivered by our two qualified Assessors, Jayne and Justine, who supervise our Assistants during training courses, giving expert advice and guidance throughout your visit. Please call us on 01527 872298 for a Hair Academy appointment
Get In Touch
133A High Street
Bromsgrove
Worcestershire
B61 8AE
01527 872298
Visit Our Website
Email Us
Find Us
Reviews
Average Rating: Chapters Hair - 5 reviews
Diane T Nov 06, 2019
Chapters Hair have been the best Hairdressers in Bromsgrove for as long as I can remember, always up to date with all the latest techniques and trends, top stylists and quality products. I would highly recommend a visit if you haven't already used them before.
Deb H Apr 16, 2019
Best Hairdressers in Bromsgrove in my opinion, always up to date with all the latest styles and trends and they use top quality products that make you and your hair feel fantastic.
Jamie P Mar 06, 2018
I look forward to my "day out" at Chapters, they always make you feel relaxed, look after you and above all do a wonderful job with my hair. I look forward to my next appointment.
Kate R Feb 02, 2018
Very professional and great friendly staff, plus fantastic customer service
Charity T Nov 16, 2017
Chapters are excellent, great stylists and always on top of the game with the latest trends and products. Thank you Chapters.