Grafton Manor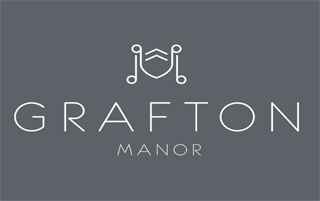 Restaurant's and Eating Out in Bromsgrove
Grafton Manor surely one of the finest Hotels in Bromsgrove dates back to 1567 and is steeped in English history including the Gunpowder Plot. Grafton is a thriving country house hotel and a haven of tranquility for our guests and visitors who join us for our excellent restaurant, bar and conference facilities. Steeped in history, the Manor is packed with original features, character, and charm.
Whether you want to enjoy a relaxing meal in our restaurant, take a drink in our fully-licensed bar, stay overnight as a guest in one of our luxurious rooms, book a conference or meeting for your business or organisation, use our facilities and expertise for your wedding reception or civil ceremony, at Grafton Manor Hotel we will ensure your visit is one to remember.
Weddings
With its own private chapel, Grafton Manor, Bromsgrove is a magnificent and unique wedding venue. You and your guests will have exclusive use of the hotel on your big day.
We can help you choose your wedding dress from our bridal collection in our converted Coach House. Our collection is open exclusively to you on an appointment-only basis. You can relax, try on the dresses you like, without any interruptions and at a time to suit you.
Civil services take place in the Library and you choose the exact layout of this room to ensure your wedding ceremony has the look and feel that suits you perfectly.
Our private chapel seats 150 and is the ideal setting to exchange your vows.
With 30 acres of well-kept gardens, there are plenty of locations for your wedding photographs.
The house marquee overlooks the lake. Here you and your guests can dine in the finest style. Simon Morris and his experienced team have a range of menus to suit all tastes and budgets. The finale to your evening could be watching the fireworks as they cascade over the lake.
Wedding Dress Shop
The bridal collection at Grafton Manor is now open in the converted coach house.
You can choose from an extensive range of designer dresses at Grafton Manor. Choosing your weeding dress is an exciting moment and choosing it in the delightful ambience of Grafton Manor is a moment you will tresure forever/
The collection is open exclusively to you on an appointment only basis, you can therefore relax and take your time. Let us help you choose your perfect dress for your perfect day. Bring your Mum or best friend and enjoy a glass of wine or bubbly before you try on the dresses you like best.
Choose the dress that represents your unique style from the range of top designers.
Hotel Suites / Rooms
There are 2 suites and 7 rooms at Grafton Manor Hotel in Bromsgrove. Each room and suite is totally unique and tastefully decorated with William Morris wallpaper and fabrics and Victorian furniture. The Garden Suite with its sitting room, luxury bathroom and huge bedroom is ideal as a Bridal Suite.
Restaurant
Popular mid-week and especially at Valentine's, this Bromsgrove restaurant has won many prestigious awards. Simon Morris, Curry Chef of the Year, has a passion for Indian cooking and his annual Indian Food Festival is a great success year after year.
Conferences and Banqueting
Accommodating 12 people, the Conference Room is an ideal venue for senior managers in Bromsgrove because of its private and discreet location (at the top of the building overlooking the back lawn). Lunch is tailored to your requirements and you can enjoy drinks in the Parlour.
For accommodation at a truly unique hotel, dining or wedding venue experience in Bromsgrove, please contact Grafton Manor Hotel. You are guaranteed a warm and genuine welcome.
Get In Touch
Grafton Lane
Bromsgrove
Worcestershire
B61 7HA
01527 579007
Visit Our Website
Email Us
Find Us
Reviews
Average Rating: Grafton Manor - 11 reviews
Mr & Mrs G Jun 25, 2019
Magnificent Hotel in absolutely beautiful surroundings, very attentive and caring staff and a pleasure to have visited. Highly recommended in every way.
Graham N Jan 14, 2019
Wonderful hotel and restaurant, full of character and charm and staff that really appreciate your custom.
Vix H Oct 01, 2018
A lovely spot of Sunday lunch with my man
Muriel M Sep 10, 2018
Visited this wonderful hotel recently and can only say how beautiful it is, full of history and completely enchanting it really does tantalise your taste buds, as does the food and drinks, served by polite and pleasant staff. I will be back with friends for another visit.
Denise R Aug 29, 2018
Delightful afternoon tea in beautiful surroundings, I would definitely recommend and will be back.
Pat G Aug 10, 2018
Lovely hotel and wedding venue (and bridal shop) with staff that really buy into making your day that special occasion and go the extra mile for you. I would highly recommend to others wanting a truly special occasion.
Gary B Jul 20, 2018
Attended a friend's wedding recently and was pleasantly surprised at how good this venue is as I hadn't been before. Wonderful surroundings made the day and the staff were super efficient ensuring everybody was well taken care of.
Tracy W May 31, 2018
We had an absolutely amazing time at Grafton Manor for our wedding on New Year's Eve. Couldn't have wished for a better day. The staff are lovely and the management will go out of their way to make sure that you get everything you want. The day ran smoothly and many guests commented on how wonderful the food was. Honestly couldn't fault a thing
Gary S Mar 20, 2018
A truly marvelous venue, fantastic in every way and guaranteed to make your visit memorable.
Margaret M Jan 28, 2018
Had afternoon tea here recently, it was absolutely wonderful, superbly presented and I can highly recommend it.
Paul R Nov 15, 2017
A fantastic hotel full of charm and history and just a wonderful place to visit.