Bromsgrove Cricket Club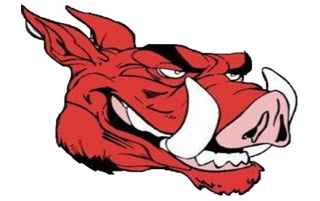 Sports Clubs in Bromsgrove
Bromsgrove Cricket Club have been part of the community of Bromsgrove for over 170 years and are proud of the part we play locally in providing a family friendly facility for everyone to participate in or just watch great sport. We run 6 adult cricket sides, juniors from under 9's through to under 17's and play in a number of different leagues and cups including exciting T20 matches
As part of a multi-sports club in Bromsgrove, we also share our impressive St Godwald's site with Tennis and Hockey. Our facilities include two cricket grounds, a flood lit all weather hockey pitch and eight flood lit tennis courts. We host a number of high profile cricket matches inducing games featuring Worcestershire County Cricket Club.
We are always looking to encourage people into cricket at any age and as well as our own teams we are introducing a new programme called "Dusty Flannels" aimed those who would like to get back into the game having played it previously but then found themselves out of spare time with increasing work and family commitments. We also have a team called the Old Doms who are a social team always looking for new players to playing evening games and Sunday afternoon with excellent traditional values
As well as sport we host a number of social and fundraising events. These include an annual Cheltenham Gold Cup Day with a bookmaker on site and a two course meal served, the Aston Fields Fete is growing year on year and we run an enjoyable family Barn Dance.
Keep and eye on our twitter and facebook accounts "BoarsCricket" to see what's going on or click on our website.
Get In Touch
St Godwalds Road
Aston Fields
Bromsgrove
Worcestershire
B60 3BW
01527 878252
Visit Our Website
Email Us
Find Us
Reviews
Average Rating: Bromsgrove Cricket Club - 5 reviews
Ian J Apr 15, 2019
Proper cricket club, lovely ground, good bar and terrace, what more do you need to enjoy an afternoon out.
Dale H Oct 16, 2018
Fantastic facilities for cricket, tennis and hockey, great set up for all forms of cricket and good support and guidance for youth teams too. I would recommend you have a look and support this local club as they provide great entertainment for our community.
Darren P Feb 19, 2018
Great cricket and hockey club, visit here frequently and the staff are always very friendly
Derek N Feb 08, 2018
Very reasonably priced food and drinks all served in a welcome atmosphere - this is our new favourite place!
Peter W Nov 19, 2017
Great cricket club.