The Friends of St John's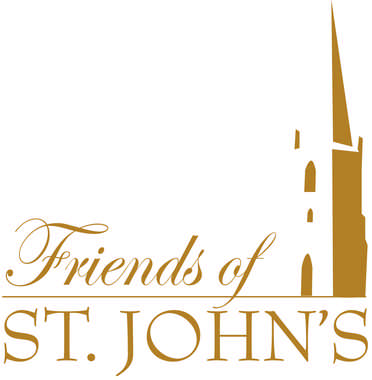 Charities in Bromsgrove
St John's Church is the oldest building in Bromsgrove and has been a meeting point for the community for over 1000 years. Friends support the ongoing maintenance and restoration needs of the building through community focused events.
Friends of St John's like to work in partnership with other local organisations for the benefit of all.
We organise the Bromsgrove Christmas Markets in partnership with Bromsgrove District Council to coincide with the Christmas Light Switch on. This community event encourages local crafters, businesses, charities, musicians and schools to get involved in a feel-good event. The highlight of the 2017 Christmas Market was the choir from Chadsgrove School who sung their hearts out around the Christmas Tree.
Friends support the Orchestra of St John to help promote their events held both in St John's church and at other local venues. We have joined forces with the Bromsgrove Society and the Bromsgrove Court Leet – two local organisations who share our love of heritage and preserving the past for the benefit of the future.
Friends are thrilled to receive the support of local businesses and organisations. St John's Wine Rooms chose Friends of St John's to be their charity partner and the Rotary Club of Bromsgrove made a very generous donation towards the costs of the emergency repair works to the spire. It's great to work with the Bromsgrove Oracle and all the connections that brings!
All of our fundraising initiatives raise money for our beautiful building, and our partnerships and connections showcase all that is great about the network within our lovely town of Bromsgrove.
Please do contact us if you would like to help the Friends of St John's in Bromsgrove.
Get In Touch
St John's Church
14 Kidderminster Road
Bromsgrove
Worcestershire
B61 7JW
01527 878801
Visit Our Website
Email Us
Reviews
Average Rating: The Friends of St John's - 4 reviews
Sean C Sep 10, 2018
Popped into the Open Day over the weekend and had a lovely time, well done to all who obviously worked so hard to make it a success.
PT Apr 02, 2018
Well done, it was a great event. Thanks for all your hard work
Mr S Mar 30, 2018
Lovely atmosphere, lovely customers and we'll organised
A N Mar 23, 2018
Thank you for your organisation. It was very well sorted and planned.