The Basement Project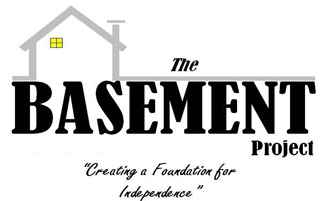 Homeless & Community Support in Bromsgrove
The Basement Project,based in Bromsgrove is a charity for young people, primarily 16 – 25 years of age, however we will work with people outside of this age range in certain circumstances.
Qualified youth workers offer free support, information and guidance on a wide range of issues. If young people are facing homelessness, or are homeless, they will get experienced support to explore their options. We always take a holistic approach to address their situation and support with additional issues that impact on them.
We are situated in a lovely Grade 11 listed building known as Hanover House on the corner of Hanover Street and Worcester Road. We have several interview rooms, a 'quiet' room and training room offering young people a warm friendly atmosphere and welcome where they can relax and get the help they need.
We have a shower and washing machine for anyone needing these facilities and offer hot drinks, a hot meal and/or a food parcels. We also deliver workshops to help develop life skills on areas such as 'cooking on a budget', 'shopping on a budget' 'self confidence and self esteem' as well as 'understanding tenancies' and 'maintaining their tenancy'.
Get In Touch
Hanover House
1 Hanover Street
Bromsgrove
Worcestershire
B61 7JH
01527 832993
Visit Our Website
Email Us
Find Us
Reviews
Average Rating: The Basement Project - 4 reviews
Karen M May 15, 2020
Fantastic local youth support project and amazing that they are still offering such wonderful service in these most difficult of times. Many thanks to all the team and well done.
Natalie S Feb 08, 2018
I love the way the centre supports young people and understands our issues, it really helps you move forward.
Lindsay P Jan 03, 2018
Great charity to be involved with. Jackie and the staff team do a great job. Caring, compassionate and determined.
Stacey C Nov 10, 2017
I HIGHLY RECOMMEND THE BASEMENT PROJECT TO ANYONE. THEY ARE SUPPORTIVE, HELPFUL, SYMPATHETIC, KIND AND VERY UNDERSTANDING. THEY ARE ALL REALLY POSITIVE PEOPLE