Willowbrook Garden Centre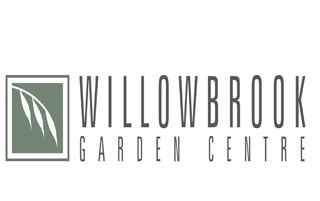 Cafe's & Restaurant's in Bromsgrove
Willowbrook Garden Centre based in Bromsgrove offer a comprehensive range of plants and garden equipment and also have a very good cafe and restaurant.
Willowbrook Garden Centre based on Stourbridge Road, Bromsgrove has been established since 2007 when it was purchased by the current owner Simon Reynolds although there has been a garden centre on the site for over 30 years it is only since 2007 that it has really taken off into the fantastic business it is today.
The garden centre staff are inspired by the magic of gardening and our passion for horticulture is at the heart of everything we do. Think fresh cut grass, Snowdrops in Spring or the smell of a good compost and you'll get a feel for what makes us tick.Our garden centre is run by a dedicated teams of horticultural experts and gardening enthusiasts. Whether you are working from a blank canvass or are a seasoned gardener, you can always be sure of a friendly welcome and expert helping hand.
We do hope you'll love shopping with us. Whether you're visiting or browsing our website, we're always working hard to offer great choice, fantastic value and expert advice. From plants to outdoor furniture and indoor accessories, there's something for every garden and home at Willowbrook Garden Centre.
In addition to all things garden we have a fantastic restaurant on site.
Get In Touch
Stourbridge Road
Catshill
Bromsgrove
Worcestershire
B61 0BW
01527 835084
Visit Our Website
Email Us
Find Us
Reviews
Average Rating: Willowbrook Garden Centre - 19 reviews
Sian Jun 29, 2021
Fabulous Garden Centre with a huge range of plants and garden accessories and a very good cafe that has lovely food at value for money prices.
Martine R Jan 07, 2021
Love this garden centre, lots of beautiful plants but also so many gifts and home accessories to browse and choose from, definitely worth a visit if you haven't been.
Mary S Sep 24, 2020
Beautiful garden centre with a huge range of plants and garden accessories, fantastic gift shop and a lovely restaurant. We always love visiting and are regular customers.
Sharon L Mar 25, 2020
Always a pleasure to visit this great garden centre in Bromsgrove, lovely plant displays, excellent quality products and very helpful staff. Thank you and hope you are all OK through this crisis.
Karen J Feb 27, 2020
This garden centre in Bromsgrove really does have something for everyone, lots of plants and garden accessories, a truly wonderful gift shop and an excellent cafe and restaurant. I visit quite often and always tell my friends how good it is.
Anonymous Dec 04, 2019
Today we visited your Santa Grotto with our 3 grandchildren expecting a quick visit and probably a cheap present for the kids. What we got was probably the best Santa's Grotto and Santa that i have witnessed in many years. As a family of the 3 children mum's and grandparents we were all invited in and included in Santa's little show which was very professional. The visit was capped off with fabulous gifts for the kids a cracking photo ( we bought 5 ) and a reminder that a little thought for your customers truly made this a remarkable afternoon. Congratulations on a fab day and we will recommend you to all of our friends. See you next year. Thank you.
Greg T Oct 30, 2019
Fantastic nursery, attentive staff and a very good restaurant.
John G Sep 18, 2019
Everything is so well laid out and it really is a pleasure to stroll around and appreciate the effort that the staff make to ensure you find what you need and even the coffee was fantastic.
Steve R Aug 21, 2019
Had a really great breakfast in the restaurant here yesterday, lovely food and good service. Recommend you take a visit.
Sheila G May 21, 2019
Huge variety of plants, gifts and accessories and even a Motorhome display now.
Pat H Apr 26, 2019
Fantastic Garden Centre and lovely cafe, I always tell my friends and family how good the food is and its good value for money too.
Paul M Mar 30, 2019
Loved the gift shop, such an amazing choice and was able to get a great present for Mothers Day
Hayley C Nov 23, 2018
This place is so Christmassy and just full of wonderful gift ideas and we even stopped for a break in the cafe, the coffee and cake were delicious.
Julia H Oct 16, 2018
Splendid breakfast and very good value too, love walking through the gift shop as their are so many wonderful gift ideas and I always end up buying something !.
Jack H Mar 24, 2018
Excellent stock of outdoor garden furniture at reasonable prices, worth a visit to take a look.
Ashley W Mar 14, 2018
Had a great lunch there with my mother, lovely food and good value for money. Thank you.
Susan M Feb 01, 2018
Lovely garden centre, lots of beautiful plants and a great gift shopping area. The newly extended cafe is excellent and good value for money.
Chas T Dec 18, 2017
I love Willowbrook and often spend time just browsing at all the lovely gifts and flowers they have and of course then you have to have a cuppa and a snack in their great cafe. Highly recommended.
Colin D Dec 12, 2017
Was looking for a gift and the gift shop has so much choice !. I brought more than I went in for but everything was such good value.