The Potting Shed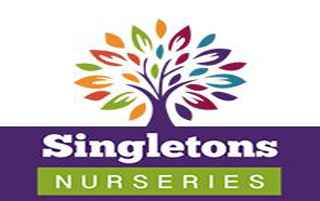 Cafe's & Restaurant's in Bromsgrove
Welcome to The Potting Shed Cafe & Restaurant at Singletons Nurseries. We know that for many people gardening is more than a hobby it can become a labour of love and is often very hungry work, that is why we have extended our nursery business to incorporate a fantastic venue, with beautiful surroundings, where you can stop for a bite and re-build your energy. We serve some wonderful, fresh, home-cooked meals, breakfasts, lunches and afternoon tea. You will also be able to choose from our seasonally inspired specials board. We have regular "themed" evenings available and information about these can be found in the restaurant or on our website. The restaurant is also available for hire as a venue, please ask a member of staff for details.
Get In Touch
600 Birmingham Road
Lydiate Ash
Bromsgrove
Worcestershire
B61 0HT
0121 453 1562
Visit Our Website
Email Us
Find Us
Reviews
Average Rating: The Potting Shed - 71 reviews
Danielle Apr 26, 2022
Beautiful, warm and always welcoming, a pleasure to visit
Jo H Feb 06, 2020
Love this place, great atmosphere, excellent food and friendly and polite service. I always recommend to friends and family.
Angela Barrett Sep 16, 2019
Lovely cafe with delicious food. Good atmosphere with friendly staff.
Sarah Burford Sep 16, 2019
This is an absolute dream place. The staff and so friendly, the food delicious and the venue beautifully decorated. The little shop next door is also must visit as well. Can't wait to return.
Margaret Towey Sep 16, 2019
Sunday lunch and birthday celebration food is excellent and the staff were so good and made it special for everyone, would definitely recommend it.
Graham D Jun 21, 2019
Came here for brekky and it was perfect,good hot well prepared food,good quality,and friendly staff happy to swap items if you dont like certain items,e.g black pudding for another egg etc.
a big plus was the tea,it's served in a proper pot and if your a tea belly like me,you look forward to a few cups with your brekky and the potting shed delivers!.
we will definitely return,though booking is recommended esp for sat morn.
Steve H Mar 31, 2019
Mothers Day treat was absolutely fantastic, great food, good service and what a lovely venue. We will be back.
Sian P Mar 31, 2019
First class and excellent service, if you haven't been before then I definitely recommend this place.
Mrs G Dec 26, 2018
Wonderful food, beautiful surroundings and first class service, well done to all at The Potting Shed, you made our Christmas.
Hayley F Dec 10, 2018
Great food, excellent service, friendly atmosphere....definitely recommended.
Lisa R Dec 03, 2018
Excellent food and customer service, such a wonderful setting for a family get together.
Janet B Dec 03, 2018
Fantastic service it really made my husbands surprise birthday amazing.
Helen B Dec 03, 2018
Really good, prompt service and lovely food. Thank you for looking after all 18 of us so well.
Bethany W Nov 26, 2018
Visited the potting shed for breakfast with my father! Such friendly and welcoming staff. Lovely cosy atmosphere! The food was cooked to perfection with free pot of tea!!. Would recommend 100% and will be returning soon for their festive afternoon tea
Jenny S Nov 12, 2018
Afternoon Tea was excellent and great value for money. The service was outstanding and the quality of the sandwiches and cakes was first class. I would definitely recommend to others.
Karen S Nov 12, 2018
Breakfast was beautiful and the kids loved the story and crafts with Mr and Mrs Claus. Highly recommended.
Rebecca K Aug 20, 2018
My favourite cafe. I walk my dog in the field behind and pop their for lunch with the kids as a stop off point.
MH Aug 20, 2018
We hired the potting shed for a birthday party, when we entered the room it was arranged just how we wanted. The staff were 1st class everything was done for us we could just relax and enjoy our party. We had a barbeque the food was so good and plenty of it too. Family and friends were very impressed all in all the perfect night.
Rose M Jul 02, 2018
What a beautiful find this cafe is. Set in the grounds of Singletons Garden Centre. My first visit was about a month ago and since then have been back a number of times. The set up is lovely and the atmosphere relaxing, even when it's been busy. There is a good choice of food on the menu and specials board. No complaints, the food has been excellent.
The cafe has a shabby chic feel, with its quirky chandeliers in a wooden barn. I love it. There is seating outside too for the odd days of summer we get! I've noticed that every time I have been there is such an eclectic mix of people from different generations. I would recommend to anyone.
Richard S Jul 02, 2018
We decided to visit the Potting Shed for breakfast after it was recommended by friends. The restaurant area is spacious, clean and very nicely laid out with two rooms. We ordered various breakfast meals all of which were very well presented and looked as good they tasted. Two of our party ordered the large breakfast and both commented how nice they were and not at all greasy. We now intend to try lunch or one of their special evenings.
MJ Jul 02, 2018
There are many garden centre in the area which have restaurants and most are popular. This one does have a nice ambience to it and does not look like a cafeteria. Weather permitting there is seating outside.
The place must be popular since there were reserved signs on most of the tables, it was a Sunday morning so maybe the roast is appealing.
It is possible to access the restaurant without actually walking through the plant sales and shop area if you wish. Pleasant staff make it a worthwhile visit.
CW Jul 02, 2018
We had a Sunday Lunch for a group of us, the food, service and ambiance were outstanding. I haven't been before, but as I only live a short distance away I shall certainly be re-visiting! Well worth a visit.
JD Jul 02, 2018
I was joined by 40 family and friends at The Potting Shed, to celebrate the last day of my fifties.
From the first meetings with Claire and Sallie they went out of the way to ensure the afternoon was planned just as I wanted it.
What a fantastic afternoon we had, the room was set out just as I wanted, nothing was too much trouble, including catering for my vegetarian guests .
The feedback from everyone there, was how impressed they were with the tea and how fantastic the staff were.
Thank you for helping me mark my special occasions and making the afternoon one I shall always remember.
Brenda C Jul 02, 2018
38 ladies from the WI Bromsgrove Belles celebrated our 3rd birthday. We arranged an evening meal with a flower demonstration. We were greeted with a pre meal drink, had an amazing demonstration . Then we had an breathtakingly perfect meal. I personally had the salmon as my main course. good presentation, cooked perfectly. The starters were delightful. Could have eaten every choice, the same with the desserts. The staff were brilliant and even joined in with the jokes. How the kitchen provided such a good meal, with several choices to cook and deliver at the same time. The chef was really competent. There are 38 women who would highly recommend the Potting shed. I can personally recommend the cakes. And to add a cherry to the cake a walk around the gift shop and nursery always proves really interesting.
Janet B Jul 02, 2018
Beautiful cakes and food. Good selection of coffee. Served promptly. Easy access for wheelchair. Clean toilets.
Becky 2011 Jul 02, 2018
We hired the Potting shed for a family party on the 30/7/18. Excellent venue topped off by brilliant weather- bbq menus was amazing, everyone loved it. Elaine, Charlie & kitchen staff were excellent nothing was too much trouble. Thanks for making it an anniversary to remember
Tonita B Jul 02, 2018
All the staff were very friendly, superb food and good value. Will recommend to family and friends.
Jennifer T Apr 19, 2018
We had not booked but were cheerfully accommodated, food and service were excellent and we will definitely come again.
Gaynor H Apr 16, 2018
The food was delicious but the service was a bit slow as very busy, once the place had emptied a bit the service improved.
Liv W Apr 16, 2018
The front of house staff were very welcoming and give a great first impression of your restaurant. Food was excellent and all the staff were very pleasant, we will be back.
Rachel S Apr 14, 2018
Lovely atmosphere, tasty and fresh food, friendly staff. Would be good to see a full list of future events advertised ?.
Emma W Apr 09, 2018
The food was lovely and the staff were rushed off there feet trying to keep everyone served and happy. More staff would be a benefit as clearly this is a very busy restaurant and the staff make the business. Well done Jeannie.
Janet B Apr 06, 2018
Relaxing, friendly staff, we come quite regularly and have no complaints.
Gavin O Apr 03, 2018
Lovely lunch, great atmosphere and love the wodurner
Jayne G Apr 03, 2018
Absolutely delicious, lovely surroundings and good customer service
Cilla B Apr 03, 2018
Enjoyed my Sunday Lunch, good service and very good food.
Rosemary E Apr 03, 2018
Absolutely fabulous Sunday Lunch and Jeannie was a great waitress. Compliments to the chef.
Joy B Apr 03, 2018
Good food and well looked after, the staff were helpful and pleasant.
David R Apr 03, 2018
Amazing Afternoon Tea for a birthday.Great selection of food, really fresh and tasty and great value too. Thank you.
Jayne M Apr 03, 2018
Absolutely fabulous. Attentive staff, tasty food and a wonderful atmosphere.
Kate T Apr 03, 2018
Really enjoy coming here, lovely atmosphere and service.
Claire F Apr 03, 2018
Fantastic Afternoon Tea, can't wait to come again.
Pat C Apr 03, 2018
Great food and service
Maureen W Apr 03, 2018
Very good service and food.
Dilys C Apr 03, 2018
Enjoyed it, thank you.
Joyce W Apr 03, 2018
An excellent High Tea with very pleasant company. Service and food of first class standard, well done to all.
Shirley W Apr 03, 2018
Delightful Afternoon Tea and wonderful, friendly service.
Jo T Apr 03, 2018
Lovely atmosphere and great food.
Keeta R Apr 03, 2018
Afternoon Tea is lovely and great that it can cater for Vegans. Maybe have a specific Vegan option on the lunch menu ?.
Grant W Apr 03, 2018
Very cosy, comfortable surroundings, good service and great food.
Sam J Apr 03, 2018
Wonderful service and excellent value.
Richard M Apr 03, 2018
Excellent food and atmosphere, well worth a visit or two !!.
Martin M Apr 03, 2018
Excellent in all aspects
Sally B Apr 03, 2018
Lovely food and very good service.
Ray & Danila T Apr 03, 2018
Very impressive Vegan lunch created with efficiency and skill from the chef. Thank you.
Claire K Apr 03, 2018
Lovely Sunday Lunch, will definitely be back. Lovely staff.
Michael L Apr 03, 2018
Great atmosphere, good food, local feel and family friendly.
R Lashley Apr 03, 2018
Very accommodating staff, very welcoming, lovely food and good value.
Linda P Apr 03, 2018
Brilliant chairs, nice lights and a lovely place to do French Knitting.
Janet H Apr 02, 2018
The food was very good but could do with more staff when busy ?.
W & J Barry Mar 30, 2018
Nicely paced and friendly service. The food was definitely above average.
Laura Underwood Mar 16, 2018
Fantastic food, all 3 courses were of the highest quality and Charlie was a superb host. Very highly recommended.
Vikki S Mar 16, 2018
Fantastic evening as per usual with all the different business owners. Fabulous food and service from The Potting Shed.
Mr S Mar 01, 2018
Wonderful venue, very tasteful decor for Valentines, ambient surroundings with good entertainment (live singer) and overall an excellent night and good value for money at only £25 per head. Five stars and should be more
Stella L Feb 15, 2018
Went to the Valentines Night yesterday, fantastic night, lovely Singer Alicia Benbow and absolutely top quality food. Thank you to the excellent staff and of course "compliments to the chef".
Gill P Feb 06, 2018
As usual an excellent evening for New Years Eve, delicious food and great entertainment.
Claire T Jan 08, 2018
Fantastic Christmas Lunch, the food was amazing, efficient and friendly staff and a lovely experience.
James K Jan 04, 2018
Fantastic New Year dinner at The Potting Shed, lovely staff and excellent food. Thank you.
Barbara W Dec 28, 2017
Xmas dinner at The Potting Shed was excellent, lovely surroundings, friendly staff and good service. See you all in the New Year.
Pat B Dec 23, 2017
An excellent evening, the service and food were outstanding and the entertainment was top class.
Steve S Dec 22, 2017
I really couldn't knock anything it was all fantastic.