Smart Accountancy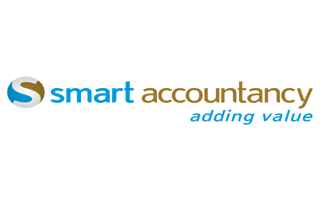 Bookkeeping & Accountants in Bromsgrove
Smart Accountancy, accountants in Bromsgrove pride ourselves on our recommendation rate, focus and ability to provide all clients with a personal service.
From an individual Sole Trader to owner manager large Limited Companies our major strength is to provide accurate, professional and cost effective advice on a timely basis.
Offering a comprehensive range of accountancy services, we go out of our way to provide a professional and personal service whilst adding value to your business.
Why choose Smart Accountancy?
Friendly and personal service
Free initial business consultation
Competitive and cost effective fees
Home, office and evening appointments available
Established in 2008 by Mark Smith, Smart Accountancy has developed into an exciting and proactive firm of Accountants who continue to build upon the success and recommendation of their clients.
Located in Worcester, two minutes from Junction 6 of the M5, we have many clients in the local community from a variety of business sectors with whom we work hard with in order to provide that personal service which ensures we maintain our recommendation rate.
If you would like more information on what we offer or how best we can help you and your business then please telephone 01905 754950.
Get In Touch
3 Taylors Lane
Worcester
Worcestershire
WR1 1PN
01905 754950
07736 184889
Visit Our Website
Email Us
Reviews
Average Rating: Smart Accountancy - 11 reviews
PT Apr 29, 2020
First class service and absolutely professional advice that has made our current situation more navigable, thank you to Mark and the team. Highly recommended.
Pete D Jan 23, 2020
Top rate and absolutely professional from start to finish, they understand everything and will save you time and money whilst ensuring you comply with all the latest legislation (a minefield) and make sure you don't miss those all important deadlines. Highly recommended and if you're looking for a great accoutant in Bromsgrove give Mark and his team a call.
JK Sep 13, 2019
Very reliable and professional accountants in Bromsgrove, up to date with all the latest legislation and happy to discuss and apply how this can affect you and what to do to ensure you comply but at the most effective cost to you.
JH Aug 28, 2019
Professional and reliable, always get the job done and really puts you at ease knowing they are doing the best job possible, saving you time, worry and stress.
Mike Aug 05, 2019
Excellent accountants and a first class service helping you sleep at night.
Francis T Jan 14, 2019
Approachable, professional and very knowledgeable offering good advice to save you time and money.
Peter S Aug 22, 2018
Very proactive and forward thinking accountants, sound advice and understandable which is always a good thing. Highly recommended.
Donald B Mar 12, 2018
Smart Accountancy, its all in the name. No nonsense, professional support and advice helping you focus on what you do best. I have no problem leaving it to the experts and trust Mark and his team completely. Thank you.
C D Feb 03, 2018
Mark and the team know the ropes so you don't have to, excellent service and very easy to deal with
Brian Jordan Jan 20, 2018
Mark and Smart Accountancy are great to deal with, no more sleepless nights worrying about how much its going to cost me this time !!, I know Mark will have all the angles covered and will be doing his best to "save" me money. Thank you Mark, you are highly recommended.
Richard M Dec 16, 2017
Mark is always at the end of the phone to answer my questions and put my mind at rest. He has looked after me and my business since day one and explains everything in plain English.