PAmayday Ltd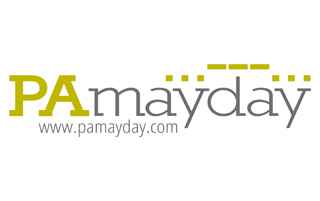 Business & Administration Support in Bromsgrove
PAmayday Ltd, located in Bromsgrove, PAMayday is an extension of you and your business delivering PA and admin support, back office admin support, call answering, event support and business support in Bromsgrove.
Experienced, professional, flexible and affordable, PAMayday is an extension of you and your business working in harmony to meet your business requirements giving you and your team the time to focus on your core business and growth.
As a PA to your business, we understand the need to be flexible to your ever-changing plans and needs for your business.
As a local business, we actively support Young Enterprise and we are proud to be the founding members of the Committee to help drive enterprise in young people in Bromsgrove and Redditch. PAMayday provides administration support free of charge and this demonstrates our commitment to young people.
Get In Touch
64 Stratford Road
Bromsgrove
Worcestershire
B60 1AU
01527 306235
07980 749349
Visit Our Website
Email Us
Find Us
Reviews
Average Rating: PAmayday Ltd - 8 reviews
Heather G Aug 07, 2019
Absolutely fantastic service from Laura and her team and if you are looking for a PA in Bromsgrove or even further afield and need a structured, organised, enthusiastic and professional approach to business, then give PA Mayday a call, I can guarantee you wont regret it.
Michelle M Oct 10, 2018
Laura and her professional team provide quality business support for your business at very reasonable rates, allowing you to focus on what you do best. Highly recommended.
Adrian S Jun 19, 2018
Laura provides an excellent outsourced administration service which helps you get on with what you do best. Recommended.
James H Mar 24, 2018
Call answering was a huge problem until we found Laura and PAmayday, we never miss a call or an opportunity now. Thank you.
Julie N Feb 08, 2018
Professional and fully supportive of my business needs, understands how I work and adapts to suit. Highly recommended
Paul R Dec 22, 2017
Just like having your own secretary, Laura is a godsend and invaluable to my business.
Simon B Dec 15, 2017
Laura is professional, diligent and great to work with. She not only manages my administrative and secretarial requirements, she also looks after my clients with the high attention to detail that is required.
Lyndon S Nov 01, 2017
I have worked with Laura now for nearly three years, quality, attention to detail and definitely service with a smile. Thank you.