John Clapham IFA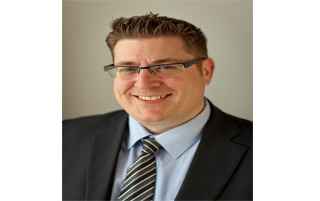 Financial Advisors in Bromsgrove
John Clapham IFA – I have worked in the Financial Services Industry since 1996, working at United Friendly Financial Planning, Friends Provident, and The Woolwich and then moving to Norwich Union before the natural progression to an Independent Financial Adviser (2004).
John Clapham IFA
Areas of expertise
Personal protection, Personal retirement planning, Investment and savings, ISA's, OEICS's, Unit trusts, Ethical investments, Group pensions, Group protection/life assurance, Taxation planning, Mortgages, Equity release
John is an approachable, open and honest IFA and likes to answer your questions and put you at ease, see below :
Hello, I'm John Clapham and I'm an independent financial advisor.
"Are you totally independent?"
Yes, I really am. I've no axe to grind, and I'm not representing any companies or pushing products.
"Do you come recommended?"
As a member of the AFH, I'm recommended
by the Federation of Small Businesses. Lots of
financial advisors are in the FSB, but I'm one of the
few the FSB actually recommends to its members.
There are lots of reasons why you could need me. There might have been a change in your circumstances, and you need to know where you stand.
Perhaps you've got money in the bank, but are unhappy with the interest rates and thinking of investing it somewhere else. Maybe you have investments that haven't been reviewed in a while.
Business owners often consult me about areas such as reducing tax liability via Company Pensions (including their new legal requirements under the Pension Act), getting the tax man to pay towards their life cover and key person insurance.
Private individuals ask about life cover, mortgages, equity release and pensions, including annuities and income drawdown.
So yes, there are all sorts of areas in which I can provide advice.
I've been in the financial services industry since 1996, and before that I spent 8 years in an accountancy environment. I've got a few qualifications too. So you could say I've done my homework. Essentially, I help you do three things: reduce your costs, minimise your risks and protect your assets. And it's all for one reason: the future security of you and your family.
Maybe you've got a frozen pension you need to sortout or maybe something's been on your mind for ages. But you keep putting it off. I offer a free initial consultation at a time to suit you.
Please give me a call on 07830254899 or 0121 4759655.
Personal Protection (Family/Mortgage/Income)
We all rely on our own and/or partners income to pay our bills, mortgages and get the weekly shopping but what happens if something happens to affect the ability to get that income.
What if we lose our job, become ill, or die?
There are lots of different options to protect yourself and your loved ones should the worst happen. Do you have cover already? Is it suitable? Is it cost effective? Should it be in a Trust to protect your intended recipients?
I can talk you through the options available and what would suit you and your circumstances.
Pensions
A lot of people have what I call a 'time capsule' or 'Zombie' pension, one they stopped paying into some years ago, or have several plans through changes in employment. You might have one, and be wondering what to do about it. Changes in legislation and product flexibility will have opened up more options for you to consider, including potentially accessing it all in one go.
Or maybe you have a pension which has not been invested correctly or you are disappointed with your annual statement, this can be due to a too cautious approach and offer very little growth – I like to call these old lady/man pensions. One which is unlikely to return the results you need to retire on.
Whatever your concerns we can look through the options together and see what works best for your future.
Savings & Investments
Perhaps you have money in the bank that you want to move to get the best interest rates or maybe you have investments that aren't performing as well as they could. Maybe you are concerned that inflation is eroding the value of your savings?
Perhaps, you wish to increase your income by using your savings?
Are you concerned that you are paying too much tax?
Or are you wondering what to do with an inheritance?
Whatever your concerns we can build a plan together that is bespoke to you, one where you won't lie awake worried about risks and one where you won't get bored with the returns.
Business Protection (Key Man / Shareholder / Life Plans)
Running a business can be an exciting and stressful experience. All businesses tend to hit financial bumps along the way, but there are different ways you can prepare for the future. If you are a Limited Company with other shareholders, have you protected against each others death? If not, their shares and part of your business could pass to people not as interested in the business as you.
Do you have certain employees, including yourself, who are vital to your business?
What would happen if they became ill or were to die?
Are you aware that all of these covers can be provided as a legitimate business expense and reduce your tax bill? I can help ascertain the areas that you have concerns about and help protect you, your business and your futures.
Mortgages (Residential/Buy to Let/Commercial)
Maybe you are a family looking to move to a bigger house but not sure what type of mortgage would suit you? Or a first time buyer with a small deposit? You could be coming to the end of your current mortgage deal and would like to know what else is available and suitable.
If you are a property investor, perhaps, you are looking to review your current
Buy to Let mortgages.
Maybe you wish to consider raising capital to consolidate some debts. Whatever the concerns, I have access to the whole mortgage market and would be able to lead you to the most suitable and cost effective solution.
Equity Release
If you are over 55, Equity Release is a way of unlocking a part of the value, or equity you have in your home in return for tax-free cash; without having to move.
Here are just a few of the reasons for releasing equity from your home:
To supplement your pension income to enhance your standard of living
To carry out some home improvements
To take that holiday of a lifetime
To help your children onto the property ladder
To repay your existing mortgage
To see your family enjoy their inheritance while you're still here
Whatever the reason, we can sit and discuss with you the options, and guide you so that neither you or your family have any concerns now or in the future.
The value of investments may fall as well as rise and you may not get back the amount originally invested.
Your home may be repossessed if you do not keep up repayments on a mortgage or any other debt secured on it.
AFH Wealth Management is a trading style of AFH Independent Financial Services Limited, which is authorised and regulated by the Financial Conduct Authority. www.fca.org.uk/register. Financial Services Register no. 216704. Registered in England and Wales. Company no. 04049180.
Registered Office: AFH House, Buntsford Drive, Stoke Heath, Bromsgrove, Worcestershire, B60 4JE | T: 01527 577775 | F: 01527 577624
E: mail@afhgroup.com
AFH Independent Financial Services Limited is a wholly-owned subsidiary of AFH Financial Group Plc (company no: 07638831).
Get In Touch
B31 3AP
07830 254899
Visit Our Website
Email Us
Reviews
Average Rating: John Clapham IFA - 17 reviews
Darren Feb 28, 2022
Simply the best around
DH Sep 02, 2021
John is extremely knowledgeable and explains everything so you you feel comfortable with every decision you make about your money and investments. I would absolutely recommend him to others.
LS Feb 02, 2021
Always approachable and very easy to understand all the advice communicated, I would highly recommend a chat with John if you have any financial situations to sort out.
Stella L Oct 22, 2019
Professional, reliable and a very genuine guy who provides sound advice and makes it easy to understand. Highly recommended.
DS Aug 21, 2019
Understandable and knowledgeable advice from a true professional. Highly recommended if you are looking for an honest and dedicated Financial Advisor in Bromsgrove.
Jacqui R Feb 27, 2019
John has been amazing. His help and understanding and his humour has made difficult processes less so.
I can recommend his knowledge and willingness to make the best of your investment a man you can trust.
Steve T Aug 21, 2018
Excellent advice, top bloke, highly recommended
Keith B Jul 13, 2018
If you are looking for someone to save you money with your pensions and financial investments then John is definitely recommended to talk to. He has a nice friendly but professional approach and I also know several other people that have used his services and would definitely use him again.
Joanne T Jul 13, 2018
John Clapham IFA is by far the best Financial Advisor on the market. His knowledge of products available combined with a non-pushy approach makes John a pleasure to speak with about your money matters.
Arturo O Jul 13, 2018
Thanks to John Clapham me and my family have the right protection in place for our mortgage and life insurance. He also reviewed my pension and advised on how to action accordingly. I have been John's client for 2 years and due to his expert advice he has saved me money and improved my protection benefits. John kindly agreed to meet at our home for our convenience and everything was sorted in a couple of weeks. I suggest you all have a chat with John, book an appointment and take advantage of his expertise.
Kate S Jul 13, 2018
John is a really approachable guy. Nothing is a stupid question, he's honest and advises fairly. There's never a sense that he's chasing work he just takes a really open approach to his field of expertise. I would recommend him and trust him to die sound advice and to give it in terms you can understand.
Mat M Jul 13, 2018
John is a great guy to do business with. His honest, friendly, fun yet professional approach is quality. I have no reservations referring John to any of my clients, friends or family. He is a great example of "people buy off people. Thanks for all your advice John!
Patrick Z Jun 29, 2018
I found John's services most helpful! I came to him in my time of need and he helped to get through the toughest time of my life. I am indebted to John, Thank You,Patrick
Sarah M Mar 09, 2018
John has recently reviewed my life cover. He is really thorough, explained things in depth and really made us think about what we need. Would thoroughly recommend John, he is fair and honest. The icing on the cake is that he is also a really nice guy. Thanks John.
Elisha B Mar 02, 2018
John is one of the most sincere people I have met and will go above and beyond to help you. His advice has been incredibly helpful and I will be more than happy to recommend him to friends.
Dave H Dec 12, 2017
I would gladly recommend John's services - as a great chap as well as a knowledgeable IFA! Whatever your financial situation (or opportunity) you can rely on John and AFH to find the perfect products for you and maximise the effectiveness of your investment. I would have absolutely no hesitation in recommending him as your financial advisor.
Rosalie W Dec 09, 2017
John Clapham is a unique individual with a no-nonsense approach to independent financial advice and guidance. His expertise is legendary as is his great personality and sense of humour. For me, anyone who can make financial planning so straightforward is the best of the best!