Bromsgrove Printing Co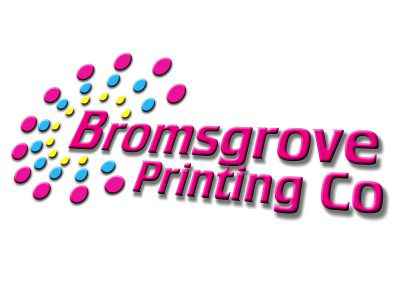 Printers in Bromsgrove
Bromsgrove Printing Company based in Worcester Road, Bromsgrove is a family run business and has been established for over 40 years. Richard Nokes the owner prides himself on the way the business is run with the care we give to all their customers regardless of how large or small their printing needs are. Bromsgrove Printing also provide a local delivery service and are very precious about customer satisfaction striving to ensure all customers needs are met both in the quality of their work and deadlines for completion. As printers in Bromsgrove, Bromsgrove Printing Co specialise in short run digital work and we also offer a design service if you require.
Printing for all your business needs – Bromsgrove Printing Co provide business cards, appointment cards, letter heads, compliment slips, N.C.R. sets such as invoices, delivery notes in duplicate, triplicate, glued into pads or perforated and stabled into books with numbering available. They can also offer raffle tickets, membership cards, labels, personal stationery, party Invitations, funeral sheets, christmas cards, wedding stationery and can also supply rubber stamps.
Bromsgrove Printing Co design and print various products for advertising and promoting your business needs including leaflets, brochures, posters, banners, post cards, menus, packaging.
Customers can supply artwork for printing and files can be supplied on CD / DVD or memory stick or you can use sendthisfile.com. Artwork can be supplied in many different file formats – PDF, EPS, JPEG, TIFF, AI and many more and we can accept work done in many different applications on Mac or PC – Word, Publisher, Excel, Power-Point, Illustrator, Quark, Indesign, Photoshop and many more.
Get In Touch
14 Worcester Road
Bromsgrove
Worcestershire
B61 7AE
01527 873181
07541 262219
Visit Our Website
Email Us
Find Us
Reviews
Average Rating: Bromsgrove Printing Co - 15 reviews
Jo Apr 06, 2022
Highly recommend, good work and very good value for money
BH Feb 20, 2021
Thorough and professional leaving you confident the work you require will be just right when delivered, more than can be said for some printers I have used in the past. I wouldn't hesitate to recommend them very highly.
PH Oct 15, 2020
Professional and very helpful, just what we needed, thank you.
Stella L Sep 22, 2020
We needed an Order of Service compiled and printed recently and Richard and his team at Bromsgrove Printing did a fantastic job and the end result was just lovely. A big thank you to all the team :-)
DG Jun 02, 2020
Great to see a local company continue to provide an essential service to customers during these difficult times and we were very happy with the service provided and the value for money. Thank you.
Dave R Oct 30, 2019
First class and professional, excellent quality and sound advice on a new design. Highly recommended.
Maggie L Sep 11, 2019
Top quality work at value for money prices, great printers in Bromsgrove and I would definitely recommend.
BT Aug 21, 2019
We had some images printed from a pen drive and the service was very good and very reasonably priced. We would certainly recommend them as one of the best printers in Bromsgrove and will definitely use them again in the future.
Kim T Jul 22, 2019
Very professional and always keen to please, in my opinion the best printers in Bromsgrove and I always recommend them to friends and colleagues.
Mr G May 13, 2019
First class order of service for a recent Celebration of Life, thank you for assisting and providing helpful advice at this difficult time.
Steve T Apr 16, 2019
Good advice when setting up design for business cards, quality print job and good price too, I would recommend you take a look at Bromsgrove Printing and support this great local company.
M T Jan 16, 2019
Would like to thank Bromsgrove Printing for helping us pull together a lovely life celebration recently, extremely helpful staff and very easy to deal with at such a difficult time. Highly recommended.
Paul W Mar 12, 2018
I used Bromsgrove Printing recently for some business cards and fliers. Good quality and good vale for money. Thanks again.
Nathan S Jan 09, 2018
We had some invitations designed and printed by Richard at Bromsgrove Printing, great job and good value for money. Thank you.
John A Jan 02, 2018
I have used Bromsgrove Printing on several occasions now and have been really pleased with the quality of the printing, service and price , would definitely recommend to others .