Spud Design Ltd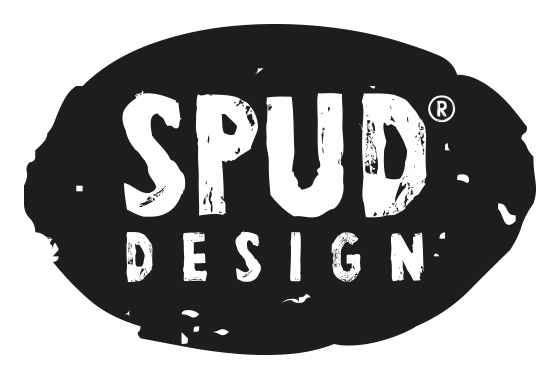 DESIGN : PRINT : WEB : MARKETING : ADVERTISING
Spud Design in Bromsgrove offers a down-to-earth, one-stop-shop approach to graphic design, communications print and marketing for the small to medium sized business. From logo's to business cards, leaflets to brochures, flyers to catalogues. We can design and nurture your company branding.
With over 10 years experience in the graphic design industry Spud Design Bromsgrove believes that considered and creative graphic design, advertising and marketing can be effective for your business without costing the earth. We offer friendly advice to guide you through the design process and help in how to get the most out of your budget.
Spud Design offer a wide range of services from helping you create a strong graphic identity to developing a branding and marketing strategy.
Consultancy
Design & marketing solutions
Copywriting
Photography
Print solutions
Our qualified graphic designers use the latest industry software and hardware to produce top quality graphic design for:
Graphic identity & logos
Business cards & stationery
Leaflets & flyers
Brochures & catalogues
Corporate publications
Promotional publications
Exhibition stands
Posters & signage
Websites & new media
Expert advice & excellent service
Spud Design in Bromsgrove offer a free consultation to all new clients. We will visit you at your premises to discuss your requirements, goals and budget constraints. Based on this we will advise on the best practical solutions available.
Get In Touch
Unit 47 Basepoint Business Centre
Aston Road
Bromsgrove
Worcestershire
B60 3EX
01527 834622
Visit Our Website
Email Us
Find Us
Reviews
Average Rating: Spud Design Ltd - 7 reviews
Phil Feb 26, 2020
Brilliant advice and support for website design and brand, highly recommended
PS Aug 22, 2019
I needed website and branding advice and Justin was very helpful with a depth of knowledge and a very creative flair which is just what was required. I would highly recommend Spud Design to anyone needing website, branding or graphic design support in Bromsgrove.
R T Feb 21, 2019
Great local company, very creative and helpful and love the ideas provided.
Mr S May 30, 2018
Great advice, excellent ideas, eye catching graphics and Justin has provided a very positive boost for my business.
Peter W Mar 06, 2018
Graphic design made easy with Spud Design, fresh new ideas and eye catching designs to promote your business.
Caroline S Jan 10, 2018
Spud has re-done our business cards recently. They were produced on time, on budget and look amazing, the quality is brilliant. Recommended.
Don B Nov 09, 2017
Justin and Spud Design are very professional but also easy to deal with and very helpful with his creativity, he will help you design eye catching designs for your business.