Artrix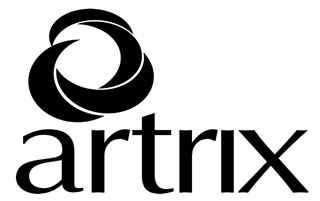 Entertainment & Nights Out in Bromsgrove
Artrix Arts Centre offers arts and entertainment in Bromsgrove, committed to promoting a high quality, diverse, inclusive and accessible arts and engagement programme for the local community and beyond. Our programme includes live screenings, music, comedy, theatre, dance, visual arts and film. We have a vibrant family theatre and events programme and we offer a range of workshop activities for children, young people and adults. We also produce our own work – Outspoken are our new resident company of emerging artists, making new work for and with young people.
From April 2016 – March 2017, 77,040 people attended Artrix, of these people 27,026 were children, young people and families. We have a 300 seat auditorium, a studio space with a capacity of 90, 3 floors of gallery space, meeting rooms, a café with a free soft play area for 0-3 year olds and free Wi-Fi access and IPads. We regularly hire our spaces out to community groups and for conferences and corporate events.
Get In Touch
Artrix
Slideslow Drive
Bromsgrove
Worcestershire
B60 1GN
01527 577330
Visit Our Website
Email Us
Find Us
Reviews
Average Rating: Artrix - 6 reviews
Linda K Nov 06, 2019
One of Bromsgrove's greatest asset's and the amount of activity and entertainment provided is quite simply amazing and even with the negative of the new parking charges, this place deserves far more recognition than it gets and our local community is very lucky to have such a venue on its doorstep.
Graham J Apr 01, 2019
Great to see the Artrix recognised for its contribution to our community, a fantastic place and more local people should use it.
Daniel A Mar 01, 2018
Friendly, quick and reliable delivery from Singletons, thank you.
Laura U Aug 30, 2017
Great to see such a variety of shows up and coming at The Artrix. Hot chocolates here are also great!
Marge M Jun 17, 2017
I love the Artrix, it's so well located and is fantastic for lots of things to see - I love bringing my Grandchildren here.Reply
Sarah W Mar 14, 2017
The Artrix is a fabulous addition to the local area. They host some amazing acts and run some great workshops. I live in Longbridge, so it is really nice to have easy access to a great venue. If you haven't been, take a look at their website, I am sure there will be something on that will tempt you. Keep up the good work Artrix, the service you offer in the way of quality entertainment, to not only Bromsgrove, but the surrounding areas, is exceptional.