Steam in Lights at the Seven Valley Railway
Event Date & Times
Date: 7th December 2019 (Sat)
Time: 5 pm till 6:15 pm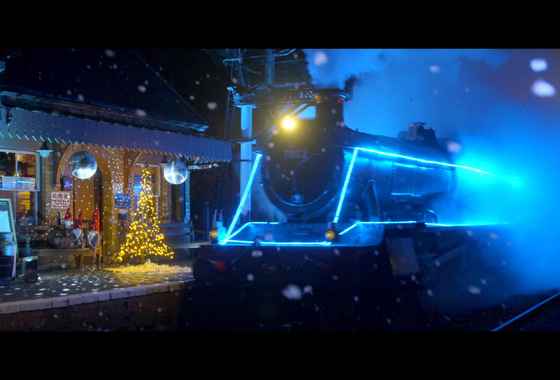 Steaming from Bridgnorth, join our spectacular illuminated adventure along an enchanting Severn Valley and enjoy a dazzling extravaganza of magical creatures, sparkling lights, snowfall and thrills, from the warmth and comfort of a historic carriage.
The adventure starts at Bridgnorth, where you will follow the illuminated path down to the Station and through the tunnel of lights. On the twinkling platform, The Railwayman's Arms and the Refreshment Room will be selling hot and cold food and drink.
From the footbridge, the Master of Ceremonies for the night will welcome you and your friends and the story will begin. All eyes will be on the waiting steam locomotive - the countdown ends, the train lights-up with dazzling colour, ready for you to board.
While the engine rumbles out of the station, the narrator will guide you on your quest - to help find the mischievous Christmas Cacklers, hidden at locations along the line.
As your train steams out into the darkness of the Severn Valley, can you help to illuminate the way, transforming stations into glittering displays and trackside landscapes into winter wonderlands as you pass - revealing where the Cacklers are concealed?
Experience the Severn Valley Railway as you've never seen it before...
Please note, this is not a Santa experience.
Location
Severn Valley Railway Official Site
Head Office
Number One
Comberton Place
Kidderminster
DY10 1QR