Animal Style Felted Hat workshop
Event Date & Times
Date: 27th January 2019 (Sun)
Time: 11 am till 6 pm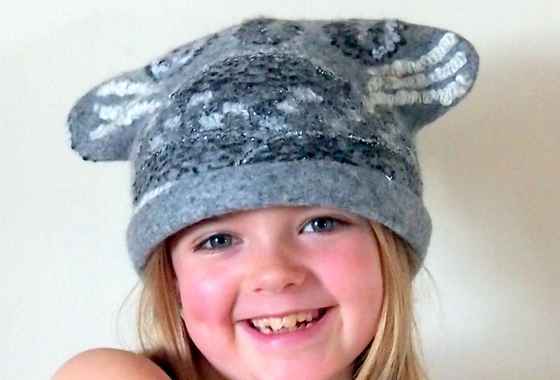 Animal Style Felted Hat workshop (previous felt making experience is necessary) Sunday 27th January 10am-6pm £65+ materials
Design and make a beautiful hat for yourself or your child. Why not give someone a great present –an animal hat ? In this workshop you will learn how to make a pattern, use a resist, add a brim, make strings and flaps. Find out how to give your hat a desired shape. You will also be taught how to add various textures and patterns to your work using different fibres and yarns. All in one workshop!
Location
Many of these workshops and talks take place in Kidderminster, Worcestershire. I also travel around the country and deliver them to different guilds, societies and WIs.and WIs. Please call me for details.
Contacts
If you wish to find out more about workshops or you are interested in purchasing my work or commissioning a
piece, please call me on 07792422385 .