Mercian Nordic Walking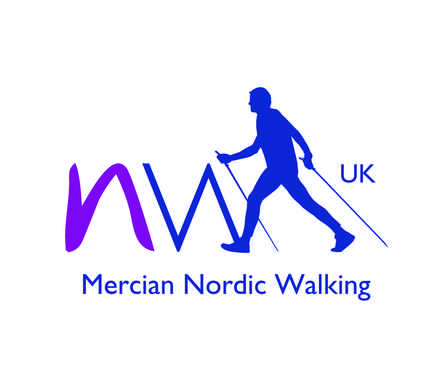 Mercian Nordic Walking is an outdoor fitness company that specialises in fitness walking and outdoor circuit training. Nordic walking turns normal walking into a great workout for the whole body and you can join in with several fitness walks per week all led by qualified nordic walking instructors.
The owner of Nordic Walking is Ian Northcott BEM who is highly qualified in fitness and is a personal trainer, a specialist in exercise for the older adult and is a qualified outdoor exercise coach.
We aim to put life in your years and not just years on your life.
Ian Northcott BEM said "We have inspired literally hundreds of people to get active in something anyone can do in a fun and motivating group setting. Nordic walking turns a walk into a workout".
Get In Touch
Newton Square
Bromsgrove
Worcestershire
B60 3GB
07939 175505
Visit Our Website
Email Us
Reviews
Average Rating: Mercian Nordic Walking - 21 reviews
KD Mar 15, 2022
Ian is a fabulous instructor, very knowledgeable and makes everything seem possible with ease. Thank you.
JL Jul 07, 2021
Exercise that anyone can participate in and made even easier by a fantastic coach.
Sue Jun 24, 2021
Fantastic exercise and anyone can do it and join in
Pat Taylor Mar 24, 2021
I became a member of Mercian Nordic walking in June 2019 and it was one of the best things I have ever done.
Now we have reached the anniversary of our first lockdown I have been reflecting on the past year. I feel sure everyone found lockdown in March 2020 an extremely difficult time for many different reasons, however thanks to Ian Northcott I have been on a fitness journey and now look at exercise in a completely different way.
As all Nordic Walking groups were cancelled Ian Northcott began to provide online fitness classes. Over the past year there have been a great variety of zoom classes provided to suit everyone and for all fitness levels. All the exercises are clearly demonstrated and explained, and individual feedback given throughout. I have now invested in some simple exercise equipment like stretchy bands, a dumbbell and a gymstick and join in many classes each week. It is wonderful to see so many others joining in and achieving a high level of fitness.
When the lockdown was announced again in January 2021 I was inspired by other Nordic Walkers to invest in a rowing machine and now join in Mercian Fitness coaching on online.
I would certainly like to thank Ian Northcott for all the help and support he has given me and as I am not very technical person, he has spent much time patiently guiding me through how to access different items online that support my fitness. Any queries and Ian is always available to give support.
Ian has a great team around him. I would like to say a huge thank you to Carol for providing a challenge week in January and giving Mercian Nordic Walkers motivation to be active every day. Malcom and Janet have provided Mercian Nordic Walkers a Progressive Lockdown Relay Challenge, these have given us a great opportunity to keep in touch with others, while encouraging us to increase our fitness.
I can't wait for our first socially distanced Nordic Walking walk which should be very soon and looking forward to seeing everyone again. I will still be keeping up with my online classes.
Ian Northcott, you have worked so hard the last twelve months to keep us all so fit and active. Thank you so much.
Jess Baker Mar 23, 2021
WHY WE EXIST!

Testimonial for Mercian Nordic walking and Mercian fitness

I started with a learn to Nordic walk course some time ago when Ian first started running courses. I have since done a couple of walks and a fit for life course. All as a Pay as you go member and very irregularly.

Fast forward to now, I wanted to get fitter in lockdown and knew just who to ask for help. Ian was great and suggested I took on a monthly membership as the plan he had for me would have cost a fortune as a PayG member.

I have been doing classes most days a week and have followed the outdoor programme when allowed by the government guidelines. As suggested by Ian, I take part in a number of Cardio/circuits classes and also and maybe more importantly, a number of strength classes. My week includes Monday circuits, Tuesday Mswing, Weds. Trek fit/fit for life and gym stick and Thursday I do a Mswing with stretchy band class.

I have been following this programme for nearly a year now. I have lost a stone in weight, lost 2 inches off my waist and arms and to top it all off, I am joining the group that is going out to Tanzania next year to climb Kilimanjaro.

I feel so much better for the exercise I am doing and am really seeing results. The routine of classes has kept me living life in lockdown with a much healthier attitude than I expected. The classes have kept me well mind, body and spirit. The camaraderie with the other clients is great and Ian is an inspiration. He is firm but fair and gets results every time. We always have a laugh but we also always work hard. Ian encourages us to work to and 80% level but gives us the option to work at our highest point possible within our ability.

Nothing is too much for Ian and he is always on hand to help you come up with the perfect work out pattern just for your needs. And is mindful if you are coming back from injury that there may be limitations but that they are not a problem as he is full of ways to make it more appropriate for you as you recover.

www.mercianfitness.co.uk
www.merciannordicwalking.co.uk
Andrew Leather Feb 06, 2021
I joined Mercian Nordic Walking about 3 years ago having been concerned about my level of fitness. The introductory cause run by Ian was excellent and inspired me to join walks on a regular basis. As a consequence, my fitness has improved immeasurably and I also thoroughly enjoy the company of my fellow walkers. I cannot commend the walk leaders highly enough. Malcolm, Janet and Carol are committed whilst being extremely helpful, friendly and motivating. They have even organised activities for us to undertake on an individual basis during lockdowns.
Malcolm Church Jan 05, 2021
As a Nordic Walking Instructor I am proud to be a part of Mercian Nordic Walking. Janet and I started Nordic Walking 5 years ago and have never looked back. We have both regained and improved our fitness levels and continue to do so via a combination of Nordic Walking and online strength and resistance classes. We are also privileged to be able to support and encourage others on their fitness journeys too from complete beginners to those progressing over a period of time to longer more challenging walks, always remembering that we started at the beginning and know how those new to Nordic Walking feel joining a new activity and a new social group. Exercise is key, but so is the social side and all members welcome new faces and make them feel that they are a valued memberof the group. We are mainly over 50 and some are over 70 years old. There really is something for everyone including online exercise classes during lockdown where we continue with exercises that help to maintain our fitness and mobility. Give it a go. If not sure then contact Ian and have a chat. I am more than happy to have a chat too. Come and join us.
ChrisM Jan 01, 2021
Whatever age we are-young or old - we all know the importance of exercise and it is a medical fact that regular exercise and some form of muscle strengthening is really, really important to enable you to enjoy your life to the full, both physically and mentally.
I joined Mercian Nordic Walking four years ago and I have never looked back-metaphorically and literally!
Mercian Nordic Walking is led by Ian who is someone well able to show you how to get the best out of your own abilities in a very motivational, fun and professional manner through group walking events and online exercise classes, ably assisted by a number of qualified team leaders.
There is a wide range of daily walking groups designed to cater for all ages and fitness levels, making full use of the benefits of using Nordic walking poles which turn a "normal" walk into a much more efficient overall body exercise. Apart from the obvious physical benefits there is a great mental boost from being in the open air in the beautiful Worcestershire countryside and enjoying the company of a great bunch of people!
In addition to outdoor walking, Ian runs a superb programme of daily online exercises via Zoom. This has been especially beneficial through the Covid lockdown and it enables all of us to benefit from very meaningful exercise routines in our own homes. These online exercises have proved to be so popular that I am sure they will continue to form an important part of the Nordic Walking exercises long after Covid has gone!
Since I joined Mercian Nordic Walking I have never felt better-I have lost weight, gained muscle strength and I have much more energy-and I've got to know a whole bunch of very nice people!'
You can find out more -without commitment- simply by contacting Ian. There is nothing to lose and a great deal to gain! I highly recommend it.
Pauline Naughton Dec 31, 2020
I was always a bit dubious about online classes but Covid forced a re-think. After a month or two of 4 times a week classes I have found them great. I need a fitness timetable as otherwise I am lazy. I have got my small exercise space all organised and I can stay fit with Ian's instructions whilst keeping safe and warm. I'll continue these classes even after the Covid emergency comes under control rather than go back to a gym. I had thought I would need lots of equipment but I manage fine with a few inexpensive things. Give it a go!
Elaine Mann Dec 24, 2020
You really MUST give it a try. You just don't know what you're missing.
I started Nordic Walking three years ago, beginning with 'a learn to' session. I was hooked immediately and have never regretted making that start. We have great walk leaders and instructors who receive every walk we do, making sure it's safe for us to walk. There are various walks on offer such as well-being, adventure walks and hill climbing, something to suit everyone. There are challenges if you want them, holidays abroad, weekends away and various social events on offer. We have some beautiful countryside right on our doorsteps and you see so much more of it when walking instead of driving.
Walking with poles is not 'sissy' or 'nerdy', walking with poles can be hard work if that's what you want. Working the majority of muscles in the body, it improves the cardiovascular system, improves stamina and stability and your core strength. Would you believe you can run and skip safely with poles if you want to, to increase your fitness. All this with lovely, friendly fellow walkers in the great outdoors is good for the mind and body. Come give it a go.
Carol Hardie Dec 23, 2020
I joined Mercian Nordic Walking 2 years ago. Ian is a true professional who encourages everyone to achieve their own personal goal. During this year of lockdowns he has added a wide variety of Zoom classes to enable us to continue with our fitness. Along with his walk leaders, Ian provides an excellent fitness programme for all abilities. Give it a try!
Eileen Bicknell Dec 23, 2020
I joined Mercian Nordic Walking and Fitness 5 years ago and have never looked back, the physical and social benefits are enormous. As soon as lockdown came into place Ian went straight onto online fitness which has been our salvation. It's great to have the choice of outdoor and indoor activities. I highly recommend you give it a try, I'm sure if you are interested in getting fitter and the benefits that brings, you will love it! You've nothing to lose and everything to gain! Win win.
Marguerite Drew Dec 21, 2020
I have been involved in competitive sport, recreational exercise, and yoga, and exercised regularly throughout my life at various swimming pools, gyms, and yoga studios. In January, several years ago, I was trying to get to the gym in snow and heavy traffic but decided to turn around, go home, and go for a walk. I quit the gym and started to walk more, to save time and avoid the traffic, but I did at times feel that I needed a more intense full body workout. Then I heard about Mercian Nordic Walking, went for my "learn to Nordic Walk" classes, and never looked back! Ian has developed a team of walk leaders who offer an amazing range of Nordic walks in the Worcestershire countryside around Bromsgrove that cater to walkers of all abilities and preferences. In addition, Ian has also organised numerous Nordic Walking trips, both domestic and abroad, and inspired some members to push themselves further by participating in "friendly" competitions. Before long Ian began offering indoor fitness classes – a welcome addition to my fitness routine.
Then COVID struck and, without missing a beat, Ian began to develop what has become an extensive online weekly program of classes which are accessible to all ages and abilities and which cover a wide range of fitness activities targeting cardiovascular fitness, strength, and mobility. Ian has an enormous amount of training and knowledge about all aspects of fitness and he always ensures that the classes are fun and varied. He makes sure that he can see all class participants on zoom and insists that we perform the exercises correctly, so we improve our fitness without incurring injuries. Now I join Mercian Nordic walks to enjoy the fresh air in the beautiful Worcestershire countryside and each week participate in a wide range of Ian's fun and effective fitness classes in the comfort and convenience of my home. I am in fitness heaven!
Dave D Dec 18, 2020
At the start of lockdown, I asked Mercian Nordic Walking for personal training sessions, which were delivered over zoom.
I have never done proper fitness training, but Ian has introduced me to Cardio Vascular (CV), strength, and Tabata exercises. I've learned that to get the best level of fitness, doing the exercises properly is more important than spending a lot of time.
With a simple piece of kit called a Gymstick, a couple of fitness bands and exercise bike I can do all the exercises at a time that suits me.
It's not been easy, and Ian demands consistency, commitment and an open mind, but I'm fitter, stronger and healthier than I have been for about 15 years. I look forward to improving further!
Chris and Colin Nesbitt Dec 18, 2020
The best decision we ever made was joining Mercian Nordic Walking. We have improved our fitness and healthy lifestyle, made loads of new like-minded friends, walked miles and miles locally and away for super short breaks in the UK. We look forward to our activities as we know we are benefitting hugely from both the walking and the fitness programmes. We haven't stopped during lockdown as our leader Ian has devised great online sessions and we feel much better for it. A big bonus is we are outside in the fresh air when allowed, but can work indoors when in lockdown - win win situation!
Helen C Dec 18, 2020
This is me after being a member of Mercian Nordic Walking for just over 2 years. I originally joined after trying a "taster" session. This was followed by a training course and obtaining a passport which qualifies me to walk with instructors/groups in other counties and countries. What a great way to enjoy different experiences as a day trip or holiday.

I often reflect on how unfit I was and what I have been able to achieve through the concept of Nordic Walking, fitness and social activities. Previously I belonged to a local gym but was not sufficiently committed to exercising indoors to improve my fitness and therefore make anything like the best use of my monthly subscription. As soon as I joined Mercian Nordic Walking, I cancelled it and have not looked back since. Exercising outdoors is so effective and enjoyable (even in bad weather) due to group support and great banter. Who needs gym equipment when you can use your poles, isobows, park railings, benches and low fences for example?
I have found Nordic Walking (NW) to be a tremendous total body workout as it engages 90% of the body muscles but in addition I have benefited to a very great extent from additional muscular strength and endurance (MSE) training, cardio vascular (CV) exercises and latterly isometrics. I have come to realise how important exercise is per se but more so as we age. It is amazing how quickly muscles can weaken affecting posture and balance with aches and pains developing. A recent video of a trekfit activity I was taking part in, showed me running "knock- kneed' ( I was so embarrassed) which I later found out is apparently due to weak ankle muscles. I hasten to add that we are always asked if we are Ok with social media and without this video I wouldn't have known I had muscle weakness. Following a visit to an osteopath, who happens to be a NW instructor, I was recommended strengthening exercises using a wobble board. In addition I found an interesting article in a health magazine for ankle strengthening exercises as practised by ballerinas!! Oh to be a fly on the kitchen wall to see me using the work surface as a ballet barre whilst waiting for the kettle to boil!!! but the exercises are working.
With Mercian Nordic Walking we have a tremendous team of instructors, and walk leaders led by Ian Northcott, who all get to know their clients/capabilities and fitness goals. When I took up the sport, it was then Ian who primarily assessed my fitness. He inspired me to realise the benefits to my health and well-being by gradually introducing me to longer and more challenging walks, trekfit, MSE and CV exercises. I was never put under any pressure to do so but the more I have experienced the benefits of feeling fitter, the more I have wanted to do and Ian's encouragement, support and enthusiasm is awe inspiring.
Diet is also very much part of my fitness and feeling good: statement of the obvious I hear you cry. Like most of us I am sure, I enjoy a glass of wine or two, or a gin and tonic but don't need either. I have also reduced my meal portion sizes and snacking between meals. It is amazing how much energy is required to burn just a small amount of calories. Climbing to the top of the O2 only burnt 450!!!! insufficient, I fear, to negate the coffee and cake I had afterwards!!! Earlier on this year, I went to one of Michael Mosely's road shows and am now interested in different types of diets and eating patterns. Do I really need to eat breakfast everyday for example.
I digress a little but I wouldn't have evaluated my lifestyle without the concept of Nordic Walking, health and well being: the best thing I have done for years.
Thanks to Ian and his team for all their enthusiasm for the sport, support and amazing number of walks/activities available each week via Mercian Nordic Walking and now in conjunction with the Midlands groups.
JC Dec 17, 2020
A great way to keep fit and enjoy the great outdoors. Nordic Walking is a technique that uses poles and engages 90% of the body but is a technique that has to be learned and is very different from using trekking poles. Ian and the other Instructors are great at teaching this in a relaxed way. You can then progress from easy gentle walks through to longer more challenging ones - and everything in betwee . Everyone is so friendly and supportive. If you are wanting to improve your mobility, get fitter, learn something new and make new friends then give it a go. We are glad that we did. Ideal if you are on your own, whether male or female and also for couples. All are welcome.
Brian SV Dec 17, 2020
Highly recommended!
They are outstanding in every respect!
They make walking and fitness fun, informative and entertaining.
They are extremely knowledgable about exercise and also provide clear and easy to understand instruction about all aspects of the activity you're performing or about to perform.
John-James JJ Dec 17, 2020
Excellent Activity with an extremely knowledgeable instructor , Ian makes Nordic Walking Safe and Fun . Very Impressed . Give It A Go
Bev N Dec 17, 2020
If you want to enjoy the outdoors, meet great people, have a laugh and get a good workout... Cancel your gym membership and join in... You won't regret it. It's an all round experience too ... Looking forward to those torch lit nights already!!!
Pauline D Dec 17, 2020
Highly recommend!
Can't believe how much Nordic Walking improves fitness, stamina and core strength compared to normal walking. I almost don't consider normal walking as exercise now!
The CV and strength training sessions are brilliant! They are great fun and much less intimidating than a gym. Everyone can work to their own level of ability and fitness.
I signed up for PT sessions with Ian- the most positive thing I've done for myself in years! The fitness program is delivered partly remotely and partly as face to face sessions ( when not in isolation status!), is flexible and tailored to fit around my unpredictable work schedule. No more excuses for me not to train regularly!
With the right level of support I'm achieving my fitness goals and still having fun training. I've lost weight and I'm fitter than I've been for about 30 years! Also sleeping much better and noticeably less tired!
Mercian Fitness & Nordic Walking offers a complete fitness package! Everyone is so friendly and supportive,and there is huge variety of activities available to support you whatever your ability or fitness goal!