The Castle Nursery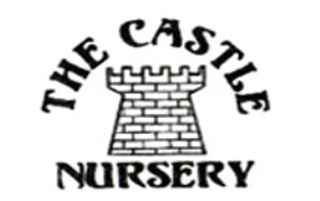 Children's Nurseries in Bromsgrove
The Castle Nursery at Perryfields, Bromsgrove was established in 1995 and changed ownership in 2004. The nursery school is conveniently located along Perryfields Road, Bromsgrove. The nursery school operates from 8am till 6pm Monday to Friday and is open all year except Bank Holidays and the Christmas period.
We cater for children from 3 months to 5 years of age. The nursery units are divided according to age and fully equipped to meet their ever developing needs.
We work closely with parents/carers to establish an individual routine, which is usually an extension of your home practice. This enables children to settle quickly and happily into nursery life.
We offer free funded sessions for 3 and 4 year olds.
We receive support from a teacher from the Early Years Development and Childcare Partnership, which means we can work towards the Birth-to-3 framework and Foundation Stage curriculum. We have strong links with local schools in Bromsgrove. Our current setting supports children with special needs and we can also support children who speak English as an additional language.
Castle Nursery, Bromsgrove, has two large, well equipped, all-weather garden play areas which are secured by high, hedged fencing. The children enjoy playing outdoors, regardless of weather, and wrap up warm in the winter and wear sun hats and sunscreen in the summer.
At Castle Nursery, we encourage self-motivation as a basis for learning within a stimulating environment, developing and building on children's curiosity, interest and fascination with the world around them. Play and the child's own motivation are essential to learning. Children's creative development is promoted through activities such as baking and collage making. They enjoy many local walks and are taken to different places of interest which truly enhances their sense of belonging to a community.
At Castle Nursery children enjoy planned, interesting activities and as a result they are motivated, sustain their concentration and make clear links in their learning. We plan our program to extend the children's experience and knowledge of other cultures, languages and celebrations.
We operate a waiting list at Castle Nursery and it is advisable to request a place for your child about a year before it is needed.
We also offer a Breakfast Club, After School Club and School Holiday Club from Meadows School. Further details can be seen on our separate listing in Children's Activities and Parties.
Get In Touch
131 Perryfields Road
Bromsgrove
Worcestershire
B61 8TH
01527 871006
01527 831150
Visit Our Website
Email Us
Find Us
Reviews
Average Rating: The Castle Nursery - 24 reviews
Glenda D Nov 19, 2020
This must be one of the best and most professionally run nurseries in Bromsgrove, the kids love it and at times it almost seems as though they don't want to leave to come home.
Sarah B Sep 27, 2020
Nothing is too much trouble and you always feel that the kids really enjoy their days, sometimes to the point that they don't want to come home !. Definitely recommended if you need complete peace of mind.
KL Sep 11, 2020
Castle have always been one of the best nurseries, lovely staff and very professionally run.
Karen W Aug 24, 2020
Highly recommended, lovely staff and a "nothing is too much trouble" attitude. Thank you.
Jayne L May 08, 2020
Has always been one of the best and most reliable children's nurseries in Bromsgrove, professionally run with lovely staff, gets my recommendation every time.
Sue T Dec 16, 2019
They are simply lovely and provide the best care for your kids and sometimes the kids don't want to come home !. What greater recommendation could you get than that ?.
Ruth P Oct 17, 2019
A lovely children's nursery, very well run and it is clear that the children love it.
Linda S Oct 02, 2019
Absolutely can't say enough about this great childrens nursery in Bromsgrove, professionally run and never a problem dropping the kids there, they love it.
Karen M Sep 16, 2019
These reviews are spot on, excellent children's nursery in Bromsgrove and from our very first contact the friendliness and support has been amazing and the children are so well looked after. I absolutely would recommend them to others.
Linda S Aug 09, 2019
I had heard about Castle Nurseries and was recommended by a friend and everything they said was right, highly professional yet very relaxed atmosphere means the kids get the very best attention and love it there. If you are looking for a great children's nursery in Bromsgrove then give Castle Nursery a call.
Susan H May 26, 2019
Very friendly and professional, the kids love it.
Jayne L May 06, 2019
Brilliant nursery, lovely staff and absolutely great with the kids.
Liz N Apr 19, 2019
Lovely nursery and very professional and caring staff, nothing is too much trouble and I couldn't recommend them highly enough. Without doubt one of the best children's nurseries in Bromsgrove.
Sally Feb 21, 2019
Brilliant and the kids love it, friendly staff and very stimulating environment.
Deb D Jan 15, 2019
Castle Nursery at Perryfields Road is just perfect, fantastic staff and ideal surroundings for your child. The kids seem at ease from the minute they arrive and this always helps.
Dawn T Jan 03, 2019
Professional and caring staff, first class nursery and very easy to recommend to others.
Julie A Aug 22, 2018
Fantastic nursery with lovely facilities and staff and a very positive attitude to looking after and supporting the children's growth. I would definitely recommend to friends, family and others.
Stephanie C Jul 13, 2018
Wonderful nursery with professional and lovely staff, kids just love it !.
Natalie C May 30, 2018
My son started castle nursery when he was 7 months old - leaving him with what was then complete strangers was the hardest thing I've ever done. However staff were amazing with him and he flourished in the environment.. My daughter followed suit and started at 7 months old - she will be leaving this summer to start school. Keith and Vicky are amazing people. They are genuinely the nicest people I've ever met and strive to give the kids the best environment to be cared in.. the kids adore them.. We owe so much to Keith and Vicky and their team of amazing girls (both past and present) - you have been a big part of our lives for the last 7 years and it will be a sad day when Lissy leaves in the summer.. Never change - you are all doing an amazing job and we thank you from the bottom of the hearts..
Debbie R Mar 06, 2018
A lovely nursery, friendly and professional staff and ideal location.
Paul W Feb 10, 2018
We decided to use The Castle Nursery after reading the positive reviews on The Best of Bromsgrove. We would highly recommend the nursery to others as it is brilliant and their care and bonding with the kids is second to none
Becky M Jan 10, 2018
Fantastic nursery in a good location, easy access for pick up and drop off. I would recommend.
Sally A Nov 25, 2017
Lovely nursery and lovely staff providing quality child care.
Natalie Oct 17, 2017
Glad we looked on Best of Bromsgrove, the great reviews for the nursery are spot on and the staff here are excellent.