N Griffin Building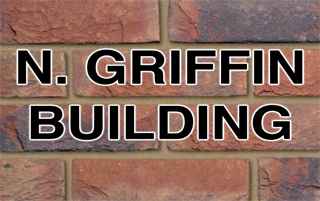 Builders in Bromsgrove
N Griffin Building, high quality carpentry and building services which make Nick and his team some of the most sought after builders in Bromsgrove.
Nick Griffin is an exceptional builder, carpenter and craftsman. A first class service is always provided and Nick can help to turn your house into a home to be proud of. Nick has a great eye for detail and has many years carpentry and building experience.
Nick can help you with any aspect of building and carpentry, from kitchen and bathroom furniture to doors, cupboards and shelving – Nick can service all your building and carpentry needs.
Check out all of Nicks customer testimonials that have been posted by his delighted and loyal customers.
Kitchens and Bathrooms
The kitchen and bathroom building and carpentry service provided by Nick is tailored to your specific requirements. The complete service offered gives you total peace of mind, you can relax while Nick carries out his work in a professional , friendly and tidy manner.
Carpentry
All aspects of building, carpentry and joinery are carried out by Nick and he only uses the highest quality materials. Work carried out includes:
Kitchen and bathroom furniture
Doors
Cupboards
Shelving
Dado and skirting
Loft conversions
Windows
Call Nick for a friendly and reliable carpentry and building service. Nick provides excellent customer service and a very high quality of work.
Get In Touch
15 Mayfield Close
Catshill
Bromsgrove
Worcestershire
B61 0NR
01527 539255
07977 501306
Visit Our Website
Email Us
Find Us
Reviews
Average Rating: N Griffin Building - 4 reviews
Colin D Feb 03, 2018
Good to be able to find quality tradesmen locally that come recommended. Nick provides a top notch service at affordable prices.
Anne S Jan 14, 2018
Great local builder and carpenter, really fastidious and attention to detail is fantastic. Top quality and very reasonable rates. Thank you.
Michelle D Nov 08, 2017
Nick came to view our property last night, he arrived promptly as he said he would and was a very helpful and thorough in his analysis of our property and our requests for improvements. Its refreshing to meet a trades person that cares about their work so much and makes the customer feel important! lIook forward to my quote
Nathan S Oct 03, 2017
Glad to provide a review for N Griffin. His work, especially his carpentry is first class. I would recommend.