Chris Bishop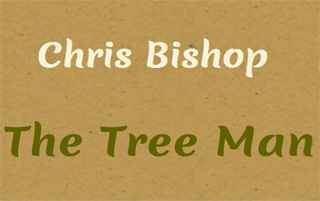 Tree Surgeons in Bromsgrove
Chris Bishop is a small business that supplies all aspects of tree work in and around the Bromsgrove area. Fast, friendly service from a qualified professional. Every type of tree work including crane work, hedge work, high climbing, felling, deadwooding, thinning, reductions and ground clearance. All waste is removed and no jobs are too large or too small so please contact Chris for a no obligation quotation.
Fully insured, qualified and experienced tree surgeon undertaking all types of tree and hedge work in Bromsgrove and surrounding areas.
Finding a qualified, reliable and experienced tree surgeon (arborist) can often be difficult and the wrong choice can be expensive, or worse still, dangerous.
At Chris Bishop – Tree Surgeon we are professional tree surgeons who operate throughout Bromsgrove and the surrounding areas.
We have an excellent reputation for efficient, safe, reliable and professional service and a great deal of our work comes from client recommendations and repeat business.
Trees are our passion, so we always make sure that all work is carried out to the highest possible standards. We are fully qualified and insured and our prices are very competitive. We undertake all types of work in any trees or hedges.
We can advise on the health and safety of a tree and on the potential impact on any proposed or existing buildings or any other tree issue including providing guidance in relation to Tree Preservation Orders and planning regulations.
We offer free, friendly advice and quotations and can give advice on tree selection and planting.
All waste is removed from site and we aim to leave the ground tidier than when we arrived.
Crown Reduction – Reducing the tree in size all over but retaining a natural shape, used when a specimen gets too large.
Crown Lifting – Removal of part or all branches that are too low to the ground.
Crown Thinning – Removal of crossing, weak or dead branches producing an even density and a better visual appeal.
Dismantling – The removal of limbs & branches, felling by use of ropes to lower the material to the ground. Useful when trees are close to buildings & branches over hang.
Pollarding Removal of all limbs back to the main trunk leaving only a skeletal shape. (Not suitable for all trees)
Deadwooding – Refers to the removal of deadwood only.
Coppicing – Cutting back to almost ground level to allow regrowth. (Not suitable for all trees)
We also carry out Stump Grinding.
We sell seasoned chopped logs and wood chippings but these can always be left on site if needed.
Get In Touch
58 Melbourne Road
Bromsgrove
B61 8PF
01527 874857
07810 832040
Visit Our Website
Email Us
Find Us
Reviews
Average Rating: Chris Bishop - 13 reviews
Paul Oct 08, 2019
First class tree surgeons in Bromsgrove who offer a quality and professional service at very reasonable rates, look no further if you are looking for a value for money job.
TH Sep 13, 2019
Found Chris and the team on here (The Bromsgrove Oracle) and I can highly recommend them if you are looking for great value and the best tree surgeons in Bromsgrove.
Tony Jul 30, 2019
Need a first class Tree Surgeon in Bromsgrove then Chris and his team should be the ones you call, professional and tidy and a pleasure to deal with. Highly recommended.
DH May 14, 2019
Arguably one of the best tree surgeons in Bromsgrove, good team, very experienced and leave everything very tidy afterwards.
John M Apr 01, 2019
Top tree surgeons, great work and very good at the tidy up afterwards
PD Jan 22, 2019
Brilliant local company, good service and I would recommend to others and often do.
Emma Sep 11, 2018
Great service from these guys. Really speedy and left no mess. Couldn't believe how quickly it was all sorted.
Definitely would use again.
Tony W Aug 24, 2018
Very knowledgeable, professional, clean and tidy up afterwards, just the job.
Janet H Jul 09, 2018
Very helpful on the telephone and I shall be calling you back very soon to cut back the trees in my garden - Thank you!!
Pete O May 31, 2018
Excellent local tree surgeon with an absolute wealth of knowledge, no hesitation in recommending Chris and his team.
Paul C Jan 10, 2018
Chris and the team have just completed their second tree felling job for us and as before their work is outstanding. Fast, efficient and friendly. Will be contacting them for more work in the very near future
Nick F Dec 14, 2017
Make a daunting job look easy and very clean and tidy too.
Ruthy G Oct 12, 2017
I was amazed that they managed to rope down the whole tree without damaging anything. It was like witch craft. Thank you to all the guys