Alert Alarms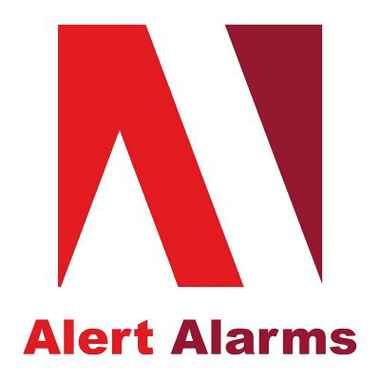 Alarms and Security in Bromsgrove
Alert Alarms, specialists in alarms and security in Bromsgrove premier alarms and security specialist offering the same benefits as a national company. Alert Alarms are passionate about home and business security.
At Alert Alarms, our technical expertise and ability to listen and develop the right security solution ensures that we are the ideal partner for you
We are a family business established for over 20 years offering a prompt, reliable, professional service supplying, installing and servicing all security equipment at competitive prices.
As our numerous customer recommendations testify we are committed to the highest quality standards both in our security work and customer care.
We are able to provide quality cost effective solutions to all your intruder alarm requirements, from small residential audible only systems, to large commercial multi-zoned monitored systems. Intruder alarm systems can be integrated with Door Access Control, CCTV Surveillance Systems and Smoke Cloaks to provide a complete security solution for your property.
Get In Touch
80 Edgmond Close
Redditch
Worcestershire
B98 0JQ
01527 522489
07836 607596
Visit Our Website
Email Us
Find Us
Reviews
Average Rating: Alert Alarms - 18 reviews
Yvonne Richards Oct 25, 2021
This brilliant team took over servicing our alarm at our other house. No problem was to much. Since moving they have fitted us with first class alarm. A very professional, tidy, friendly, hard working team. Thank you for brilliant work best wishes Mal and Yvonne
Roger Mar 16, 2021
Absolutely first class, excellent advice on what was required and very professional. Highly recommended.
GJ Oct 05, 2020
Very professional and definitely up to speed with all things security, I couldn't recommend highly enough, excellent service.
John D Jun 09, 2020
First class service from enquiry to installation, highly recommended.
John M Oct 30, 2019
Excellent company for Alarms and Security in Bromsgrove, top quality work and very reasonable prices, also very helpful and efficient on the phone when you need them.
Elaine J Jun 21, 2019
Brilliant service from Alert Alarms recently, particularly Lee who patiently persisted and solved an on-going problem that previous company gave up on. Many thanks
Mike R Jun 06, 2019
Excellent service and up to date knowledge of all things security, highly recommended.
Martin H Mar 18, 2019
Very knowledgeable about all aspects of security and crime prevention and competitively priced too.
Stephen R Oct 31, 2018
Fantastic company. We have used Alert for a number of years and the team never let you down. We utilise a number of their services, alarm maintenance, CCTV installation and fire alarm installations. Would highly recommend!
David C Oct 31, 2018
We have used Alert Alarms Ltd for over 20 years for our company and also some of the staff's home's.
They not only installed our system but also manage it. We've sadly been subjected to a couple of breaking's at our business premises, lucky they have never got away with anything as the alarm has always done it's job.
First class service and very knowledgeable staff.
John T Jul 13, 2018
Professional, reliable, excellent workmanship and good value for money, basically just the job.
Richard F May 01, 2018
Just had some CCTV fitted, from start to finish the service was exceptional. I would highly recommend them to protect your home.
Joanne K Apr 26, 2018
Highly recommend this company, if you are fed up with being ripped off by your current company then the smartest thing to do is to move to Alert Alarms. Honest and fair prices with superb service.
Michelle M Feb 22, 2018
The safest hands Quick response, expert advice, super fast solution and best of all, sensible costs!!! Unlike some companies, with Alert Alarms there is no ' taking advantage' of the heightened emotional state of a client who has been burgled, but instead, sound, sensible advice with affordable solutions. They are a safe pair of hands, reliable. Great customer service. Would highly recommend.
Sally A Feb 21, 2018
Excellent advice on home security and feel confident now we have a more secure home.
Don B Feb 11, 2018
No nonsense advice from seasoned professionals. Thank you.
Gillian T Dec 04, 2017
Always a very professional service, reasonably priced also.
Ann N Sep 13, 2017
Looked after me when my house alarm failed. Can't thank them enough for making me feel safe again. Thank you very much especially to Lee. Highly recommend.