Kip McGrath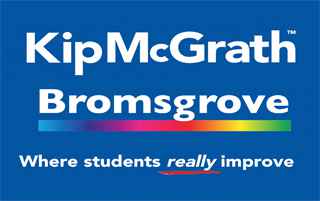 Children's Tuition in Bromsgrove
Kip McGrath Bromsgrove is one of over 600 Kip McGrath Education Centres worldwide. It opened in September 2014 and caters for students and families in the district of Bromsgrove including Catshill, Blackwell and Stoke Heath. The director of Kip McGrath Education Centre in Bromsgrove is Kay Rai. Kay holds a MSc in Learning and Teaching from the University of Oxford and has 3 years teaching experience in primary and secondary schools.
At Kip McGrath Education Centre in Bromsgrove we provide tuition in Bromsgrove and cater for a range different abilities, appreciating that some students need extending whilst others need help and support to unlock their full potential. Our goal is to help your child progress by building your child's confidence and self esteem and by making learning fun and engaging.
Courses:
Primary School
Kip English Tutoring
Kip Expert – English as a second language
Kip Expert – Little Learners – designed for children in their last term of their first year at school, this program helps children as they proceed to the more formal learning challenges of their second year at school
Kip Expert – Intelligence Development – this program is designed to develop problem solving, evaluation and abstract thinking. It also develops verbal and non verbal reasoning skills
Secondary School
Kip English Tutoring
Kip Expert – English as a second language
Kip Expert – Maths Expert – a flexible computer program suitable for students at any level who wish to excel
Kip Expert – Study Skills – this 10 lesson course equips students with the skills necessary to study more effectively and perform well in exams
Kip Expert – Essay writing – this 10 lesson course is essential for GCSE students, students gain an understanding of the essay writing process from analysing the question through to editing the final draft, including writing under timed conditions
Kip Expert – Intelligence Development – this program is designed to develop problem solving, evaluation and abstract thinking. It also develops verbal and non verbal reasoning skills.
Our Cellfield Programme
Cellfield is a unique and innovative approach to helping people who struggle with dyslexia and similar processing difficulties. Developed in Australia by Dimitri Capligyn, Cellfield effectively targets the areas in the brain where language is processed to bring about sustainable change in reading and language ability. Cellfield is an ideal programme for people suffering from a range of language processing difficulties, including dyslexia.
There are other approaches which help people with dyslexia but what differentiates Cellfield is that by identifying the critical funcions in the brain used by good readers and using the science of brain plasticity, Cellfield focuses on the neural wiring in the relevant parts of the brain to bring about permanent improvement in reading and language processing. The Cellfield programme is based on neuroscience and brain plasticity research.
Cellfield is usually done over a two week period and significant improvements in reading and language are achievable. This is evidenced because, as part of the Cellfield package, we assess clients before and after the course to measure the gains achieved and, on average, our clients achieve gains of around two years in their reading ability after just two weeks of treatment.
In addition to improvements in language processing there are also other important positive outcomes from doing Cellfield. Our clients report positive behavioural changes which come about because of the positive impact on their self-belief and confidence from their improved reading and language skills.
website address is: http://cellfield.co.uk
Study Guides
'Kip McGrath Bromsgrove now offer a wide range of Key Stage 1 to Key Stage 4 revision and study guides in English and Maths to aid independent study outside of school.
Please come into our centre to speak to one of our qualified teachers and discuss the best guides to support your child's study.'
Get In Touch
11 Crown Close
Bromsgrove
Worcestershire
B61 8DJ
01527 757250
Visit Our Website
Email Us
Find Us
Reviews
Average Rating: Kip McGrath - 60 reviews
Karen B Jan 03, 2021
The support from the teachers at Kip is second to none and really helps the children gain in ability and as importantly in confidence and I would definitely recommend them.
Sue Dec 11, 2020
Wonderful from the initial free assessment to the tutoring, lovely people who really put the kids at ease and are absolutely fantastic in the results they achieve. Thank you again.
Kate G Feb 12, 2020
It really works, kids ability is dramatically improved and you can see a marked increase in confidence too, definitely recommend to others.
Di H Jan 23, 2020
Free assessment and then expert help for your child and they actually enjoy it !. I would recommend anyone to take advantage of the free assessment offer and find out if your child is on course or may need a little help, it works and happy children make such a difference :-)
Preetpal S Jan 11, 2020
Both my children have been going to kip over 4 years now and attend twice a week for their Maths and English. Both have had a vast improvement in both subjects and their confidence has grown. Fantastic staff and so down to earth and approachable to both the children and parents. Thank you Kam and the rest of the team.
Chloe R Dec 16, 2019
If you want the best English or Maths tutoring in Bromsgrove then Kip McGrath is the place to go. I couldn't recommend them highly enough and there support is fantastic.
Louise H Nov 06, 2019
If you need tutoring in Bromsgrove for your children then Kip McGrath is absolutely fantastic, great tutors who really care and have a passion for helping kids learn and grow. I cannot recommend them highly enough.
Pat R Oct 17, 2019
Its great when your kids actually begin to really enjoy learning new skills, a real confidence booster and what a difference it can make to their outlook on life. I would definitely recommend Kip McGrath to anyone wishing to help and support there children's future.
Suzanne M Oct 02, 2019
My foster daughter has been going there now for a few months for Maths and English, she is doing really well there, and we can see how well she has come on with her work. She also enjoys going, always feeling welcome, and very friendly, and I like that the teacher always comes out to tell you how they are doing in each lesson.
Lisa O Oct 02, 2019
My daughter has been going for a little while now and we have seen as massive improvement in her Maths, Danni has been fantastic with her so patient and finding ways to help her understand. Thank you
Matt N Oct 02, 2019
My daughter has only been attending sessions for 3 weeks but right from the start has been made to feel very welcome. She looks forward to going each week because she says it's fun. She loves her tutor Karen and we are always given feedback at the end of each session about how she is getting on. Highly recommend Kip McGrath to everyone.
Natalie R Oct 02, 2019
Our son has been attending Kip McGrath Bromsgrove since last March as he seemed to be struggling at school. I was concerned that he would struggle with the 80 minute lesson as he doesn't have a good attention span, but the way the session is set out really suits his learning style and he has really come on since he started. The staff are all so lovely and the incentives are great to keep him motivated. We would recommend to others looking for extra help with school work.
Anna D Oct 02, 2019
Kip McGrath in Bromsgrove helped my 2 boys 4 years ago and we moved and thought we could do it alone but no we're back! All the tutors are motivational and supportive, everything is broken down into bite size chunks and reinforced learning has helped my boys gain more confidence and improve in their English - Thank you Kai & Kam and the rest of the team xxx
MS May 01, 2019
Kip McGrath help the kids not only with improving there actual ability but also in improving confidence which has a knock on effect of further improving ability as the kids actually enjoy attending and learning. I would absolutely recommend Kip McGrath.
Debbie H Apr 09, 2019
My daughter has been going for about 8 weeks now and her English scores at school have increased by over 10%. Practical help and friendly teaching staff. My daughter loves it and has made great progress in a short period of time.
Sarah Mc Apr 09, 2019
Hi my son has attended kip for a few months and has really enjoyed the experience. He has come on leaps and bounds . He looks forward to attending and the homework is plentiful. Recommend highly
Victoria B Apr 09, 2019
I can't praise them enough. Both my daughters are now lovers off maths. Their confidence has grown. The staff are amazing and we are updated weekly. Would not dream of going anywhere else.
Clare H Apr 09, 2019
My son has recently started but already feels at ease with the tutors and is feeling more confident about English. The staff are very friendly and take time to feedback to parents after each session. I would recommend for any child who is struggling or needs a confidence boost.
Coral D Apr 09, 2019
My son has attended for a few months now and we have seen not only an improvement in achievement but moreover a real love of learning has developed as he is challenged and supported so well there. Great, detailed feedback after each session, incentives and an atmosphere that means he actually enjoys doing additional school work! Well done Kip McGrath, Bromsgrove
Sarah M Apr 09, 2019
Kip McGrath is bringing out the best in my son, that I always knew was there. The professional but friendly approach is turning maths around for my son. No regrets
Sue M Mar 18, 2019
First class and the kids really love it. A real confidence boost.
Vicci W Feb 27, 2019
Great place-teachers are fab, really put children first and try lots of ways to get the very best out of them-definitely recommend!
Jks JT Feb 27, 2019
Highly recommend Kip McGrath Bromsgrove. Wonderful teachers who inspire the children to love to learn
Anna M Feb 27, 2019
My boys both go to this centre. It is early days but they have progressed well and they enjoy it. Lovely teachers too
Natalie D Feb 27, 2019
Helpful and try hard to ensure it works for you. Great for helping your child to focus on specifics or ensuring a concept is really understood, great support to working parents where time is short.
Jo T Feb 27, 2019
Kip McGrath have been really helpful in building my sons confidence in English. They are always welcoming & the children are made to feel relaxed in the teaching environment. I think they really know how to get the best out of the children.
Pam H Dec 09, 2018
Cannot praise them highly enough, wonderful tutoring and the kids love it.
Deb H Dec 03, 2018
Fantastic support for the kids and you even get a free assessment !.
Charlotte E Nov 02, 2018
Fabulous support and teaching, excellent results for improved performance but as importantly a huge leap forward in confidence. I would definitely recommend to others thinking of helping their children's education.
Ema C R Oct 26, 2018
Our son has been coming here for almost 2 years. He has come along with his education really well and It's amazing what a small group and coming every week does for our sons education. Everyone is so friendly and very helpful
Natalie M Oct 15, 2018
Our daughter has been going to kip for just short of a year and what a difference it has made. Her confidence has grown and school have noticed the difference too. Worth every penny. She loves viv her teacher and it's never a struggle to motivate her to get up on Saturday mornings to attend, unlike school!!
Deb H Aug 10, 2018
First class and professional tutoring, instilling confidence and academic skills for the students and worth every penny to support our children's futures.
Amanda Jul 31, 2018
Highly recommended as they provide patient tutoring to students, which not only improves ability but probably more importantly confidence, which then helps the children improve even more.
Deb H Jul 20, 2018
First class from assessment to teaching, the improvement is dramatic in both ability and confidence.
Marie Louise Jul 13, 2018
Fantastic staff and owners. Worked wonders for my son in helping improve his confidence academically.
Amy T Jul 13, 2018
They have helped my daughter massively. Can't thank them enough
L R G Jul 13, 2018
My son has only been going for a few months but is really enjoying and making great progress. Thanks to Becky and Kai
Doris Y Jul 13, 2018
Charles has been going for 2+ years now, and his confidence has improved amazingly along with his superior progression within Maths and English! All the team are so friendly and welcoming, definitely recommend for anyone!
Rachel T Jul 13, 2018
Really helpful staff made my son feel comfortable. It's taken the pressure off me to get him where he needs to be.
Kate W Jul 06, 2018
I have found all at the centre professional and helpful from the assessment process to tutoring my children in English and maths. There has been a noticeable change in my children's confidence and lovely feedback from their school teachers so I would highly recommend the centre to prospective parents.
Like
Holly C Jun 22, 2018
I have recently started with Kip Mcgrath I'm 13 years old and have been suffering with anxiety when I arrived I was made very well come and I've only been a couple of times and love it from holly
Helen L Jun 22, 2018
My son has recently started to get help with his maths and we have gone from non enthusiasm to lots of enthusiasm and he now enjoys completing his maths homework on his own without a battle of asking him to. Hopefully this will continue with your help. Extremely pleased so far.
Lisa M Jun 22, 2018
We started Kip after my daughter noticed her friends were improving in class and asked if she could go too...Kay has been an absolute Godsend to my daughter ... she never fails to encourage and inspire her and there has not been a single lesson that she has complained about attending - even after a very long school day or in the holidays. Kay has improved and consolidated my daughter's confidence and skills in both maths and English; and probably most importantly inspired in her a love for both subjects. Kay and Kam make a fabulous team and never fail to be positive and proactive. Thank you for everything Lisa
Kristina P Jun 22, 2018
Becky, kam, and Kay have all been amazing with helping my daughter to build her confidence in maths, she has gone from going into school crying because she felt so overwhelmed with maths in year 3, to enjoying maths class! After her initial assessment, a plan was put into place with what she needed help with, and we have just had her 6 month review and I'm so pleased with how much she has come on. She loves kip and goes in and comes out with a smile, she receives lots of praise from her lovely teachers, and is so excited to collect her kip points every week. Thank you from Kristina and Lexi xx
Richard H Jun 22, 2018
Both my children attend Kip McGrath for Maths and English lessons. Each lesson is personalised to suit the child's needs and ability. The tutors are friendly and supportive, striving to bring out the best in the students. My children's confidence with Maths and English has definitely improved since starting at Kip McGrath and this is reflected in their performance in these subject areas at school.
Claire F Jun 22, 2018
Excellent supplementary tutoring which increases confidence and ability in the children. My son has progressed very well in the short time he has been at Kip McGrath. Staff are very professional and friendly. I would highly recommend this wonderful facility.
Zoe M Jun 22, 2018
Would really recommend Kip McGrath Bromsgrove. It has a very positive and professional approach and I've been very impressed with the way they assessed both my boys and have developed very tailored sessions just for them.
Melanie K Jun 22, 2018
George is buzzing after just his assessment today so really can't wait to see how he is after his first session in April. Brilliant
Kate W Jun 22, 2018
I have found all at the centre professional and helpful from the assessment process to tutoring my children in English and maths. There has been a noticeable change in my children's confidence and lovely feedback from their school teachers so I would highly recommend the centre to prospective parents.
Tracey H Jun 22, 2018
Son number 2 is attending Kip McGrath in Bromsgrove and he is loving it. Friendly and approachable staff mean my son, who has Aspergers feels comfortable in this environment and is doing well at school. His older brother was predicted an E in English. Kip McGrath helped him achieve a B. I recommend them to anyone who feels they need some extra help.
Peter F Jun 22, 2018
We decided to try the free assessment last May as my son was behind with his reading and writing and we wanted to close the gap before it got to big. My son really enjoys his session with the tutors and there are plenty of incentives for him to try hard. My son has come on leaps and bounds over the last 6 month with both his reading and writing improving beyond what we would have expected.
Julia H Jun 22, 2018
Two of our children have been attending for quite a while now. The eldest does maths and English, our younger one just English. The progress that the eldest has made in his English has been amazing. His ability and confidence have been significantly improved by the dedication , hard work and professionalism of the fantastic staff at the centre. Can't rate them highly enough.
Elaine B Jun 22, 2018
Our daughter has recently been attending Kip McGrath for extra tuition in maths in order to help her achieve her target grade.
She thoroughly enjoys the session and finds working in small groups very beneficial. Everyone at the centre is very friendly and extremely helpful and already we have noticed our daughter growing in confidence and achieving higher grades at school.
A big thank you to Kam and the team!
Caroline H Jun 22, 2018
My daughter loves it.... at first she was unsure but the confidence and self belief she now has is amazing. Her maths skills are actually brilliant, Janey has worked with her to boost her and she now whizzes through exercises and actually enjoys her homework!!! Highly recommended they are an amazing team, always happy to help and really responsive to all my questions - thank you K & K
Sarah P Jun 21, 2018
The improvement in ability and confidence has been incredible, I couldn't recommend highly enough. Thank you.
Sarah C Mar 05, 2018
A real confidence booster when your child suddenly realises maths isn't that hard after all and then starts to enjoy it and want more !.
Debbie R Mar 01, 2018
Easy to follow teaching from professional teachers and definitely helps children improve and gain in confidence.
Kate C Dec 08, 2017
My son and daughter both attend Kip and I have nothing but praise for the teaching care and support .Both have grown in confidence in maths and we particularly like the assessments which show how the children are progressing .
Claire A Nov 22, 2017
My son started Kip McGrath 6 weeks ago, within this time his confidence has come back. He had unfortunately fallen behind at school and was unable to catch up. From his lessons with Becky he is getting a better understanding and reaffirming the basics. His progress has given him confidence, which is not only showing in his English but in everything that he does, including him choosing to do homework! Kip McGrath is welcoming and friendly with a lovely learning environment.
Claire T Jul 13, 2017
My son came home tonight to say that he go 32 out 35 in a test and had used a method that Kip Mcgrath taught him which is just brilliant. Thank you