Shooting 4 Fun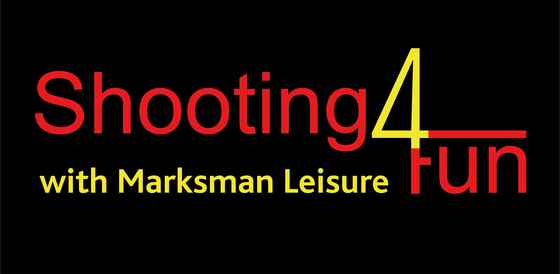 Under the brand name 'Shooting 4 Fun' they offer memorable events for everyone – from kids to adults, including corporate clients, wedding entertainment, stag and hen parties, junior shooting experiences, laser tag parties for children and adult parties.
Activities include:
Laser Clay Shooting
Real Clay Shooting
Archery
Rifle Shooting
Laser Tag
Indoor shooting galleries for parties or corporate events
Shooting 4 Fun is based at the Oaklands Outdoor Pursuits Centre in Hanbury. An idyllic 4.5 acre rural setting in the heart of Worcestershire with free parking and full use of the onsite facilities.
However, Marksman Leisure can deliver activities at your chosen venue (subject to licensing terms where applicable).
Corporate Events:
Team building days
Corporate parties
Event planning
Indoor shooting entertainment
Weddings:
Hen & Stag parties
Reception entertainment
Kids:
Laser Tag parties – fun in a forest
Junior archery
Family fun sessions
Adults:
One-to-One tuition for beginners – choose from our shooting activities
Shooting experience, one-to-one or with a group of friends
Get In Touch
Shooting 4 Fun
Oaklands Outdoor Pursuits Centre
Ditchford Bank Road
Hanbury
Worcestershire
B60 4HS
01527 575141
Visit Our Website
Email Us
Find Us
Reviews
Average Rating: Shooting 4 Fun - 11 reviews
Nick T Nov 09, 2018
I had a very enjoyable evening yesterday at the Bromsgrove Oracle " Meet The Members " Night at the Hogarths Stone Manor Hotel. Sadly I came bottom in the Laser Shooting competition, but the booby prize of a bottle of Prosecco and a pen and key ring light set soothed the pain !!. Excellent indoor laser shooting booth and a great way to get people talking.
Laura U Nov 09, 2018
Indoor clay laser, brilliant fun and who knew I could shoot ?. Excellent set up and really got people interacting at another great Bromsgrove Oracle event.
Paul G Jul 20, 2018
We had great fun at a recent laser shoot held at Stone Manor, all ages enjoyed the experience and the event was very well run so everybody felt included and able to compete on the same level.
Julia N Jul 13, 2018
What a fantastic place, literally something for all the family and on the doorstep too.
Shell H Jul 02, 2018
Not a bad word to say. Tina knows how to handle 10 6 year old boys and a couple of older ones....The boys havent stopped talking about it since.
Very professionally run and thoroughly enjoyable.
Samantha L Jul 02, 2018
Harry had such a wonderful 9th party, at Shooting4fun. He said it was his best party ever. Everyone went away very happy. It was the easiest party we had ever had. Great location, wonderful service, great place for party food, invites designed for us and a wonderful host. We could not recommend Shooting4fun highly enough.
Samantha and Pete Lewis
Vicky S Jul 02, 2018
Thankyou Mark for bringing your laser clay shooting to our wedding the weekend, it was a wet day but our guests loved it! Was a great way to get people mixing and talking. Great professional service
Karen H Jul 02, 2018
Fabulous party for my 8 year old, his 10 mates and their dads. They just had SO much fun. Absolutely worth every penny. Really big, spacious indoor area for the picnic and putting out a buffet. Proper toilets. Big car park. Just should have taken prosecco for the non players!
Dawn H Jul 02, 2018
Thank you mark & Tina for my sons party on Saturday. All the boys really enjoyed themselves. Thank you for the photos u took of them trying to hide. I'm sure we will be back in the future xx
Gareth H Jul 02, 2018
Fantastic! We had a great time laser clay shooting.
Would highly recommend to anybody.
Stacey B-W Jul 02, 2018
Brilliant day with the best of friends. Archery and rifle shooting, thank you Mark and Tina xx